Bid to quash TJRC report linking Uhuru kin to land grabbing flops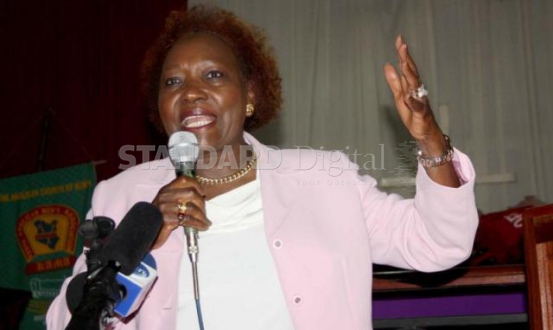 A case filed to have sections of the Truth Justice and Reconciliation Commission (TJRC) Report linking a former MP to illegal land acquisition quashed, has been thrown out by a Nairobi court.
High Court Judge Weldon Korir dismissed the case filed by President Uhuru Kenyatta's cousin Ngengi Muigai, saying it is in the best interest of the public.
Korir noted that no action has been taken on the recommendations in the report since it was released two years ago.
He, however, stated that when the time comes for the implementation of the report, Mr Muigai will have the chance to defend himself before the relevant bodies.
The judge stated that by granting the orders sought, he would be quashing the entire TJRC report.
Muigai went to court after he was mentioned in the report over land he was given by the founding president Jomo Kenyatta as a wedding gift.
Ngengi and his sister, Senator Beth Mugo, both filed cases separately in court, seeking orders to have sections of the reports linking them to illegal acquisition of land quashed.
KARURA LAND
Muigai went to court challenging allegations that he irregularly acquired land in Karura Forest in 1997. He named TJRC, the Inspector General of Police, CID Director and the Attorney General as respondents.
Ms Mugo on the other hand was aggrieved for being linked to irregular acquisition of beach plots.
The two petitioners through their lawyer Jennifer Shamalla wanted the court to compel TJRC to provide evidence to prove its allegations that President Jomo Kenyatta grabbed public land and shared it out with his relatives.
TJRC has told the court that the orders sought to expunge the names and adverse mentions of Muigai and his sister cannot be granted because the implementation of the report will be done by the National Land Commission.