MPs move to cut ex-spouses to size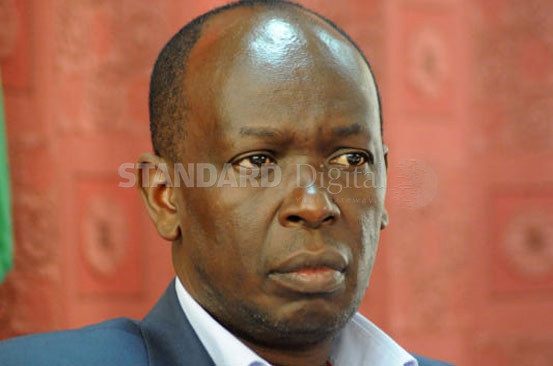 Men and women will be shielded from domestic violence claims by their former wives, husbands and jilted lovers if a bill passed Thursday by the National Assembly becomes law.
But foul-mouthed spouses who fight and insult each other in front of their children could be jailed.
The Protection Against Domestic Violence Bill 2013 was amended by MPs to remove a clause that would have allowed divorcees to seek the protection of the courts against their former lovers.
MPs excluded any relationship outside what the law recognises as a "marriage" from being classified as "domestic". The bill now awaits President Uhuru Kenyatta's assent.
In the original bill, ex-spouses were listed as family members and would have been entitled to protection and court settlements under laws dealing with domestic violence.
"For purposes of this Act, a family member means a spouse, estranged spouse or former spouse; a child including an adopted child, a step-child and a foster child; an adult son or daughter; a parent or sibling," read the original Clause Five of the bill.
This was changed after some MPs were quick to point out the "inconvenience" of a person being arraigned in court on charges of domestic violence against a person with whom they no longer shared a house.
If the clause had stood, it would have presented an awkward situation for estranged spouses, especially as the law gives a strict definition of harassment within a domestic relationship, including "loitering" near places where a former partner could be having a cup of tea.
Under the bill, "harassment" means engaging in a pattern of conduct that induces in an applicant the fear of imminent harm, including loitering outside or near the building or place where the applicant resides, works, carries on business, studies or happens to be.
Unacceptable behaviour
The bill was introduced through the Justice and Legal Affairs Committee chaired by Ainabkoi MP Samuel Chepkonga (URP). Although it seeks to protect family members, including children exposed to violence by people close to them, clauses touching on former spouses alarmed MPs who ganged up to ensure they were deleted.
"The bill seeks to recognise that domestic violence in all its forms is unacceptable behaviour, to provide for the intervention of the courts to reduce and prevent violence in domestic relationships and to ensure that where domestic violence occurs, there is effective legal protection and relief for its victims," the bill reads.
In the clearest indication that MPs were determined to cut former spouses down to size, they passed another amendment that narrows the meaning of domestic relationship by deleting references to ex-spouse, engaged partner, or a person one has a child with.
"A person who is or has been in a domestic relationship with another person may apply to the court for a protection order in respect of that other person," the initial bill said.
Domestic violence, especially against weaker members of the society, has been on the increase, with gender activists saying the country lacks effective laws to deal with them.
Under the bill, victims of domestic violence would be kept in safe houses to protect them from their tormentors. But the bill removes the responsibility of providing safe houses to such victims from the Cabinet Secretary or county governments as had initially been proposed.
"This is a great law for the people of Kenya. It is not a gender issue, but a whole family set up," said Florence Kajuju (Meru), while supporting the bill.
"I'm proud because this a historic day," said Christine Ombaka (Kisumu).
Violent spouses risk jail if it is proven in court that a child either witnessed or heard evidence of physical, sexual or psychological abuse. Such abuse that a child is not supposed to hear include "repeated insults, ridicule or name-calling".
"A person psychologically abuses a child if that person causes or allows the child to see or hear the physical, sexual, or psychological abuse of a person with whom the child has a domestic relationship," the bill explains.
Female MPs in the House tried to push through an amendment allowing evidence against an accused person to be rendered in court during an initial hearing or appeal.
Court order
"In any proceedings under this Act, and during hearing in the first instance or during hearing of an appeal, or otherwise, the court may receive any evidence it thinks fit, for the fair determination of the case," reads the clause. Male MPs opposed the amendment because they feared it could unfairly expose suspects.
"The amendment should not be deleted. It is unfair to women," argued Alice Chae (Nyamira Woman Representative).
But the chair at the committee stage, Ruaraka MP Tom Kajwang (ODM), reminded her that the law was not designed for women only, and proceeded to put the amendment to vote. Those opposed to the amendment carried the day.
"This bill concerns women, men and children because I know of many men who have faced domestic violence," said Mr Kajwang.
During debate on the bill, MPs also sought to neutralise the role of the police in dealing with domestic violence cases, arguing that it would be open to abuse.
"If the applicant is directing the police to arrest a person, it is wrong. It can only be done through a court order. The police cannot on mere suspicion alone be directed by the respondent. It is contrary to Section 245 of the Constitution," said Chepkonga.
"There is a law on enforcing orders of the court. Putting the sword of Damocles on a person's neck on the orders of a respondent or somebody else is not right," said Ugenya MP David Ochieng' (ODM).
Kisumu MCAs demand training for iPads use
Members of the Kisumu County Assembly are still using paper despite spending Sh5 million to procure iPads last year. In what they termed reducing expenditure on printing and making the assembly 'paperless', they acquired iPads for the 50 MCAs.