DPP Keriako Tobiko now orders Pastor Victor Kanyari probed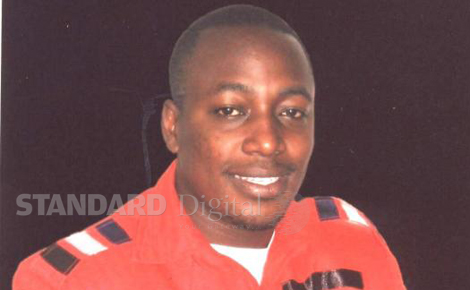 Pastor Victor Kanyari of the Salvation Church Ministries
NAIROBI, KENYA: Director of Public Prosecutions Keriako Tobiko has ordered controversial Salvation Healing Ministry preacher Victor Kanyari investigated for allegedly obtaining money by false pretences.
This follows last Sunday's exposé by KTN's Jicho Pevu and Inside Story, which revealed the wily ways of the wayward self-proclaimed prophet.
"DPP orders Pst Kanyari probed 4 crimes of obtaining by false pretences; cheating, etc. after exposé by KTN #JichoPevu," read the tweet on Tobiko's official account.
Mr Kanyari was recorded on camera coaching his staff to hoodwink his unsuspecting church, radio and television audiences into believing he was capable of performing miracles to solve all manner of problems so long as people "sowed the seed".
For only Sh310, the pastor, who is now on every Kenyan's lips, promised to cure all manner of diseases including HIV and Aids, find jobs for the unemployed, and paraded different people who had allegedly benefited from his miracles.
A day after the story was aired, a song titled 'Pasta Mjanja' (cunning pastor) was released.
The preacher, who has been unapologetic about his 'panda mbegu' (sow a seed) scheme, explained that he had never forced anybody to send him money.
He, however, admitted in a local daily to having coached his staff to give fake testimonies.
Kanyari is the son of 'Prophetess' Lucy Nduta, who was jailed for two years for fraud after she was exposed by a local daily for faking healing.
Kipsang out to claw back world record from Kimetto
New York Marathon champion Wilson Kipsang has set his sights on reclaiming the world record from Volare Sports stable-mate Dennis Kimetto, besides having another stab at glory at the Beijing World Championship next year.