Koinange widow to stand trial over killings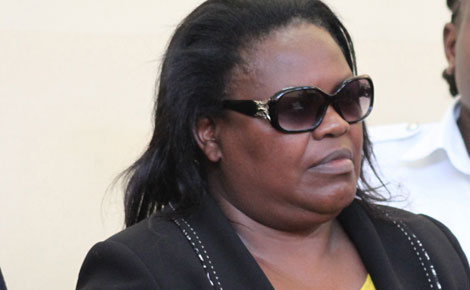 Eddah Wanjiru Koinange
Nakuru, Kenya: Eddah Wanjiru Koinange, widow of former powerful Cabinet minister Mbiyu Koinange accused of murder has a case to answer, the High Court in Nakuru ruled Thursday.
Justice Hellen Omondi said there were sufficient facts to link her with five others to the offence.
"The court is convinced that there is a case to answer. This can be only analysed through a defence hearing," she said.
Wanjiru is facing two murder charges alongside her stepson David Njuno Koinange, Nicholas Ng'etich, Johnston Kipkurui, Steven Mwanzia, Musana ole Mbukoi and John Macharia Kiragu.
Unsworn evidence
Wanjiru is charged that together with others, she murdered Moses ole Mpoe and Parsaaiyia ole Kitu on December 23, 2010, at Soilo junction along the busy Nakuru-Eldoret highway.
All the accused said they will be relying on unsworn evidence during their defence hearing, which has been scheduled for September 30 to October 3.
During the three-year trial, a survivor of the attack said he was shot five times and left for dead by people riding on a motorcycle.
Joseph Mpoe told Lady Justice Omondi that one of the accused shot his brother Mpoe in the head and left him lying in a pool of blood in the middle of the road.
He told the trial court that his brother had received death threats from the widow. Mr Mpoe told the court his brother and Ng'etich had a long-standing dispute with a section of the Koinange family.