Peg appointments on the training one has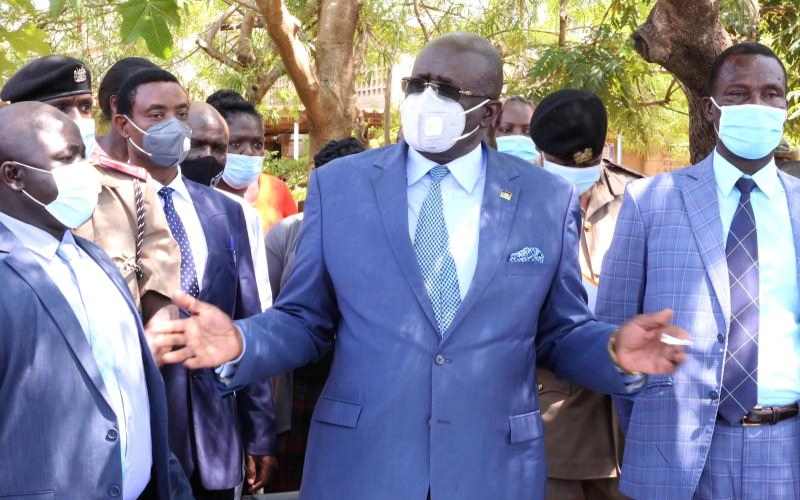 Many Kenyans who went through the public school systems in the 70s and 80s may have encountered the quintessential school bully.
Typically, this was an individual in a school's upper classes who picked on First Formers, haranguing them to no end and generally making their lives miserable. For instance, a shilling would be given to a First Formers to cover an elaborate shopping list with a huge cash balance expected afterwards.
History has a way of repeating itself, and not always in a manner immediately evident to all. The public school system sadly retains its vicious cycle of bullies, even when the uniforms are discarded and the perpetrators and victims are adults. Recently, Education Cabinet Secretary George Magoha publicly upbraided Uasin Gishu County Education Director Gitonga Mbaka, calling him a fool on account of the untidy state of a school in the county.
It is not a secret that public schools in Kenya are inadequately funded, more so, basic educational institutions such as Langas Primary, where the altercation took place. Because the school is located in a low-class high-density residential area, it is overcrowded with resources stretched to the limit. With such limited subventions, the CS's expectations of a spick and span school were a bit like buying supplies on a shilling, his hectoring not unlike the school bully who expected a handful of change.
Magoha was appointed to the Education Ministry with a remit to turn things around. To his credit, he has brought reforms in the way examinations are administered and ensured their integrity. But he has rubbed many the wrong way by his belligerence, lurching from crisis to crisis like a bull in a China shop.
Certainly, his recent use of derogatory language on juniors is unconscionable. In other jurisdictions, Magoha would have been summarily dismissed or forced to resign in ignominy. Even here in Kenya, his unrepentant attitude is an evisceration of Chapter 6 of the Constitution that requires public officials to demonstrate respect for others. But the CS's attitude reflects the Jubilee administration's scant regard for matters education. From its nascent days, it has had spats with teachers in public schools culminating in industrial action.
The government has reacted as though teacher concerns are an affront to it. It has systematically dismantled the powerful teachers' union, Knut, by sleight of hand, forcing many to choose between membership and enhanced emoluments. The extant Knut is now a pale shadow of itself without the clout needed to push for better terms for its members. Further, Magoha's predecessor tried to push for the lowering of teacher qualifications as though to say, the best brains were the preserve of other careers while education got the dregs.
To understand how lopsided Kenya's priorities are, a study of Finnish education, arguably the world's best, is needful. For one, the bar in Finland is set high for teachers. They are required to have a master's degree before they enter the profession. Remuneration is at par and many times, higher than professions revered in Kenya.
His brains
In addition, all Finnish schools are equally resourced so that there is no distinction between those attended by society's well-heeled and the indigent. This completely obliterates the need for private schools and provides equal opportunity to all children. In fact, a tenet of Finland's school system is that "education should be an instrument to balance out social inequality".
Magoha has been put on the back foot by the Public Service Commission. It has taken away from him all Education ministry human resources functions. But as debate rages on the validity of the move, questions arise: Is Magoha the right man for the job? Is this Professor of Surgery, whose resume is book-length, wasting his brains away at tasks better handled by education professionals who have come up the ranks in the ministry?
There is a correlation between good educational outcomes and rapid economic growth. The Finnish education system certainly provides the empirical evidence to that effect. Perhaps Kenya is wasting valuable resources, including its best brains, trying to fix a constitution that is not broken instead of investing in education and other crucial sectors. Perhaps the real brain drain is where a highly trained surgeon is not in a hospital, dealing with the ravages of Covid-19 but reduced to hurling insults at hapless public servants!
Take a quick survey and help us improve our website
Take a survey