Only common sense will save us from virus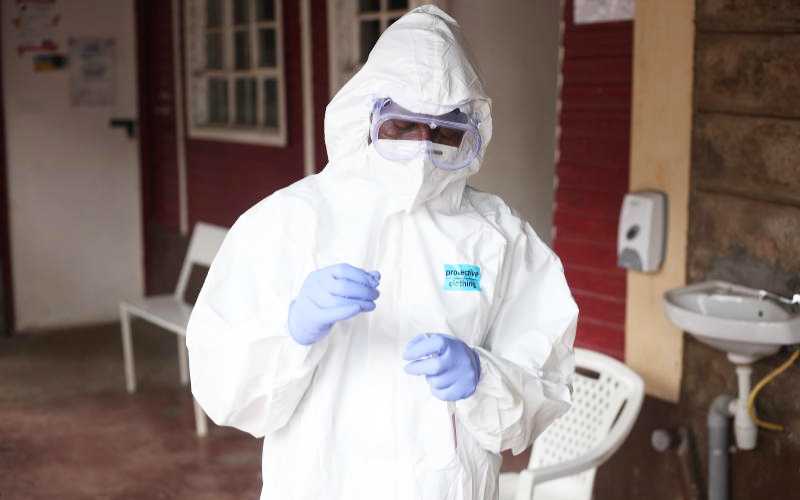 Common sense and empathy are two things that should stand alone. They should start with you, and you alone, just like your security, and now, your health. It shouldn't take an epidemiologist to tell you that the new coronavirus is real. I mean, it helps, but it shouldn't have to.
It shouldn't take Uhuru Kenyatta to tell you that you need to take personal responsibility for your wellbeing. Because, what did you expect him to say, and what do you want him to do? End of the day, much as I hate to say it, it's your common sense that will save your life, and protect the lives of millions others. It's not even that much common sense. Just do as you are told. Wear a face mask. Keep your distance. Wash your hands. Sanitise.
Since mid-March, either Mutahi Kagwe or a member of the Covid-19 response team has kept you updated daily. Every single day. Without fail. That alone should be an indicator that all is not well. We are not in that 'business-as-usual' capsule that we find so comfortable. Research shows that as much as Kenyans like to moan and groan about Mr Kagwe, he is still the most trusted government communicator when it comes to matters pandemic.
So, his presence at the Ministry of Health podium is reassuring. It's reassuring because whether you want to admit it or not, this is an actual pandemic, and people are dying around the country. It's no longer a Nairobi rumour. It's in your face. In your backyard. By now, you probably know somebody who knows somebody who had corona. Maybe you are that somebody. If so, and you survived, you're one of the lucky ones. Too many have died. You've lost family, friends, and colleagues.
The hems of your garments have been touched, and you have felt the skepticism leave your body. Corona is real. I can gerrit, you can gerrit, anybody can gerrit. It's too bad that people I know had to get ill, and even die before I truly understood that empathy is one of the two things that should stand alone. Before, it was a disease that was too far to contextualise. It was easy to put it into a box marked 'other people' and to be flippant about any suffering 'those people' were going through.
But now, not just for me, but for all of us, the virus has met the host. We are in that much-debated second wave, and the numbers are rising every day. If there was a time that we needed to take responsibility for our health, it is now. This virus does not discriminate.
It won't pass you over because the front of your door is painted with suspicion. At this point, the best way to protect yourself is to observe the protocols. Wear a mask. Keep your distance. Wash your hands. Sanitise.
That said, millions of Kenyans are finding these instructions very hard to follow, not through any fault of their own, but because we do not all have access to running water and soap. If running water and soap are an issue, let us not even talk about sanitiser.
Also, people living in informal settlements, and other high-density estates, are finding it near-impossible to social distance. So, inasmuch as we need to take back our health from the folks who promised us universal healthcare, and many other shiny things, the Ministry of Health and the attendant government machinery should at the very least provide the basics.
We need a sustained, nationwide mask and sanitiser distribution programme. Free masks and hand sanitisers must be as ubiquitous as free condoms. These two things have to become part of the few things that we expect from our leadership. Surely, the government has a framework that reaches all the way down to the local chief. It is time to put it to better use. Make these things available. Meet the people halfway.
In the meantime, waKenya, tuheshimiane priss. This thing will take us all out if we are not careful. It is not the time to be carefree about observing the Covid-19 regulations, insofar as you are able. Take as much care as you can for the sake of yourself and your family; that means making sure that you do everything to protect those around you as well.
I know that it sounds ridiculous to ask you to be responsible when a good chunk of the political class is gallivanting around the country holding massive campaign rallies (two years before an election). But hey, take comfort in the fact that you are infinitely better than them. Infinitely.
-Ms Masiga is Peace and Security editor, The Conversation