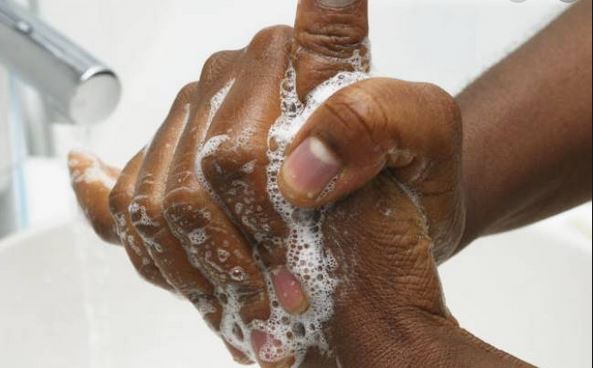 Water sanitation and Hygiene (WASH) has been given a new lease of life following the Coronavirus pandemic. Owing to the veracity of the Covid-19 pandemic the measures set up by World Health Organizations and cascaded to Kenyans through the Ministries of Education, Environment, and Ministries of Health to combat the Coronavirus, we have had to relearn basic hygiene practices such as hand washing, wearing of masks and avoidance of hand greetings. As schools re-open this week, several crosscutting issues need to be addressed.
Besides, there is a need for inclusive design that takes into consideration the use of wash station in schools in a way that reduces congestion when children have to undertake the 20 seconds handwashing
As a WASH expert, I have had to train youngsters on how to wash their hands, now everybody knows about the "20 seconds" hand wash protocol. This means that going forward WASH programs will concentrate on the provision of handwash stations and the provision of clean drinking water in all levels of learning institutions and other social circles.
The measures set by the ministry of education on re-opening the schools are very clear on WASH protocols to be followed. However, some salient features of WASH need to be highlighted here.
Read More
As our Input in this crucial sector Ecosave Africa, a company specializing in WASH and onsite waste management has summarized the key points one needs to consider before you open a school or before you can assure yourself that your children are safe in school.
On-site Waste Management
The sustainable and cost-effective wastewater management system is one of the biggest challenges to property developers in the region.
We need to embrace the existing and operational systems that have failed as well as develop customized solutions for developers. For new projects, we must adopt design systems that take into account the capacity, space available, and client budget to ensure we deliver a win-win result for the environment and development. To allow for 100 percent recycling of effluent for use to flush toilets, do water features and gardening.
There is need to redesign the existing systems to increase efficiency and where applicable re-introduce the concept of effluent recycling in places where there were none.
The need for adjustment to any other system previously done by other service providers to give the developer a cost-effective, sustainable, and environmentally sound solution. This allows one to discharge waste into the environment without proper treatment that meets NEMA wastewater discharge regulations.
Eco treat Waste Digester the proprietary product is a micro-organism-based product that assists in breaking down organic waste including fats, grease, carbohydrates and proteins to a by-product that is predominantly water and nutrients. The water is then absorbed into the soil thus eliminating the need to exhaust.
This product can be used in septic tanks and pit latrines in schools, residential and commercial estates, slaughterhouses, lagoons, municipal wastewater treatment works, oxidation ponds, bio-filters, agricultural farms, grease traps leading to a cleaner, odour free environment in the most cost-effective way.
Covid-19 Protocols for re-opening of schools
Following the president's directive on gradual safe re-opening of schools amid Covid-19 pandemic, the Ministry of Education established a raft of measures and guidelines to ensure the health, safety, and wellbeing of learners and teachers for the provision of quality education and training. This has to be well placed and outlined in compliance evaluation tools such as Environmental Auditing as per related legislative and regulatory framework such as EMCA 1999 (Revised 2015), Occupational Safety and Health Act 2007 as well as Environmental Management and Co-ordination (Impact Assessment and Audit) regulations 2003.