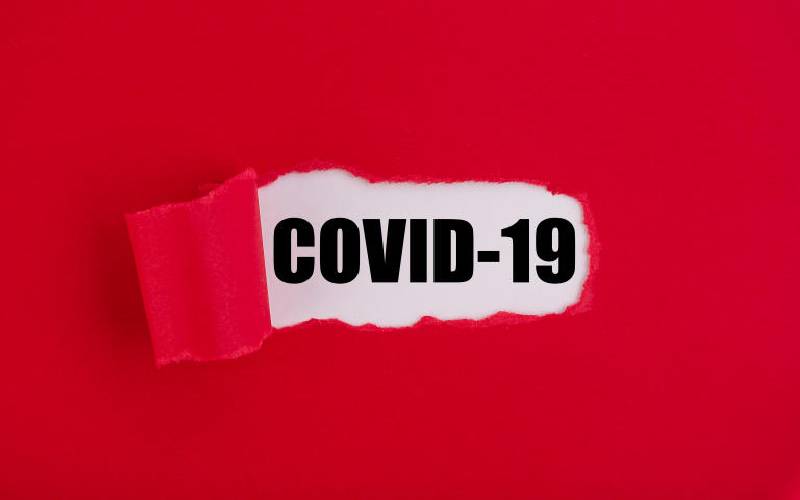 For the first time in human history, life as we know it has been brought to a standstill in every corner of the world. All economic activity has been calamitously curtailed. About a billion people have lost their jobs or been deprived of their livelihoods. Nothing like this has ever happened before.
In the next day or two, the world will reach another grim milestone: the death toll will surpass a quarter of a million people. The total number of cases will near 3.5 million. No war between nations in the last 75 years extracted in just one month the huge human price that coronavirus has.
As this coronavirus headed westward from Wuhan, China, felling one European country after another with unspeakable pain and chaos, Africans and their friends were terrified about how its utterly inadequate health systems would cope with this cataclysmic challenge.
South Sudan, with more vice presidents (five) than ventilators (four), was one way of describing African dysfunction. The Central African Republican has three ventilators, while 10 countries have none at all. Kenya has many more, at an estimated 257, but not nearly enough if the expected crisis hits.
Read More
Mysteriously spared
As it turned out, Africa has been mysteriously spared serious coronavirus harm so far. The theories for this likely temporary reprieve include our warmer climates, high humidity, greater exposure to sunlight and pathogens, younger populations and BCG (anti-TB) inoculations that were given to all of us at childbirth.
It is vital that this time we have been granted by nature be used to intensively prepare for a potential calamity. Fighting a pandemic is not easy even for rich countries, but universal healthcare makes a huge difference. That is one key reason the United States has suffered the most as it's the only industrialised country without universal healthcare.
But in discussing the nearly 60,000 who died from the coronavirus, the media focused on President Trump's drastically delayed and mismanaged response – but did not highlight the absence of public healthcare, which the super-powerful pharmaceutical and insurance industries oppose.
So even the Democratic Party will not fight for it. What this means is that millions of poorer Americans cannot go to hospital for treatment. The net result is that in this pandemic, African Americans have died at least at twice the rate that white Americans have. That has helped spread the virus much faster in black communities.
In an interesting coincidence, former PM Raila Odinga, who is the AU High Representative for Infrastructure Development, emphasised recently that Universal Healthcare was the key to fighting pandemics but that "vested interests and tenderpreneurs had ganged up against it and in the end the coalition government only managed to open up the National Hospital Insurance Fund for out-patient and inpatient cover .... But even this is now being threatened by the so-called regulator conspiring with private insurers to stop NHIF from continuing with its comprehensive cover."
In addressing the virus, Mr Odinga also that home-grown approaches are vital in such crises and so we must resist "the continued dominance of US CDC over Kenya Medical Research Institute and its equivalents in Africa and seek ways to make these institutions independent and more attuned to Africa's needs."
In the West, which has borne the brunt of the coronavirus so far, the belated lockdowns were the key to keeping the death toll under 200,000. As these deaths begin to plateau, people are putting strong pressure on governments to ease the lockdowns, which could be catastrophic if done too early. But the lockdowns have had a much more devastating impact in an Africa that lives on the steep edge of multiple deprivations, including hunger.
People are particularly restless here as they are mystified about why millions of them are in lockdown and unable to earn the few shillings they need to feed their families every day, when less than 15 people have died from the coronavirus (that's the case in most sub-Saharan Africa countries).
Loss of income poses an infinitely greater threat to people than coronavirus at the moment. The right to livelihood is a pivotal human right, livelihoods being the basis for fulfilling other key rights, including the ability to feed, clothe and provide shelter and health to families.
Locked down Africans' restlessness is sharply exacerbated when police use disproportionate force. Rights organisations have reported such police brutality in Nigeria, South Africa, Uganda and Kenya in keeping people off the streets. In some countries, police have killed more people than have died from coronavirus.
UN Secretary General Antonio Guterres has warned that the "pandemic is becoming a 'human rights crisis,' and that heavy-handed security responses risk undermining the health response".
The UN High Commissioner for Human Rights Michelle Bachelet added that attempts by several governments to muzzle a free press are endangering peoples' health and hampering efforts to end the coronavirus pandemic. She said in a statement Friday that leaders in some states are using the pandemic as a pretext to stifle criticism of their regimes.
Police brutality
The Washington Post did a lengthy piece on killings in Kenya, saying at least 12 people had been killed by police enforcing dusk-to-dawn curfews, while Human Rights lead researcher Otsieno Namwaya said "the brutality of the police is much more widespread than the number of those who are dead".
In a rare expression of regret by an African president, Uhuru Kenyatta apologised for the police killings. Uganda has been targeting MPs and other leaders in a contentious policy about which communities should be provided relief food.
It should be emphasised that lockdowns, their precise parameters determined by epidemiologists and scientists, are essential in curtailing pandemics. But involving community leaders and communicating decisions and their rationale to communities should be a key part of such plans. And where lockdowns prevent people from earning their income for food purchases, food distribution must be mandatory.
One, therefore, assumes that African countries, with AU and WHO assistance, are involved in a race against time to put in place everything they humanly can to mitigate the medical crisis once or if it lands on our shores. To get active buy-in from the populations for these plans, it's vital that their input is sought, as Ndung'u Wainana of the International Centre for Policy and Conflict in Nairobi urged recently, calling for a joint integrated preparedness, response and recovery plan.
But in typical fashion, governments are not making people their partners in this planning.

Mr Lone was a director of communications at the United Nations under Secretary General Kofi Annan, and subsequently for Mr Odinga while he was both Prime Minister and opposition leader. [email protected]