Politics of building bridges has always been with us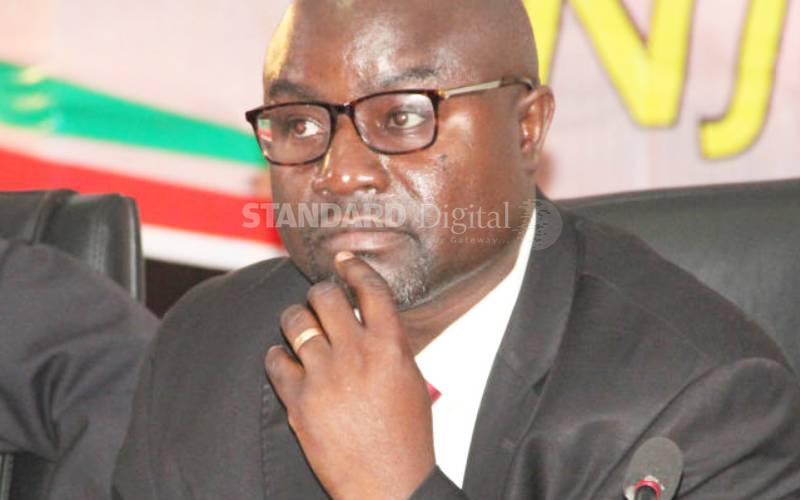 Kenyans enjoy political entertainment and regularly move from one to another with predictable outcome.
They witnessed a circus in Kibra where a constituency was baptised a political leader's "bedroom". The protagonists were former Prime Minister Raila Odinga and Deputy President William Ruto.
Raila claimed that Kibra was his bedroom, used Imran Okoth as the proxy, and enlisted the services of governors and leaders from rival political parties. Ruto, believing that Kibra was a playfield in which anyone could practice political football, fielded a professional footballer, McDonald Mariga, to help turn the bedroom into a football pitch. While Ruto penetrated the compound, Raila kept the bedroom.
The bedroom by-election in Kibra ranks among the most interesting in post-colonial Kenya. Top on the list was the 1966 by-elections, termed "Little General Election" in which Kanu defectors to Oginga Odinga's Kenya Peoples Union (KPU) faced the electorate to confirm the wishes of the voters. Odinga had resigned from the vice-presidency and, with help from Uganda's Milton Obote, had formed KPU to oppose Kanu.
In April 1966, Prime Minister Obote overthrew President Kabaka Mutesa, suspended the constitution and became executive president. Kenyatta personally campaigned against his Mau Mau jail comrades Achieng Oneko and Bildad Kaggia.
Following Oginga's death in 1994, the feud between Raila Odinga and Michael Wamalwa Kijana over Ford Kenya leadership led to a by-election in Kibra.
Raila, having lost to Wamalwa, entrenched himself in Kibra so much that it appeared like his political property. More political shaking than the Wamalwa/Raila Ford Kenya political inheritance feud was the emergence of Kenneth Matiba as a political force.
Matiba's resignation as minister occasioned the 1989 Kiharu mlolongo by-election in which 780 votes "defeated" over 16,000 votes. It helped to spur multi-party agitation and increased Matiba's political stature. The bedroom by-election comes close to having similar effect.
The "bedroom" excitement also showed a trend in repeating political bridge building in times of perceived crises and promises of bright futures. There was a big political coming together, associated with the "handshake", to save the bedroom and also to indicate the country's next public political pre-occupation.
This hovers over a document that is yet to be released, but one that "embraces" former political rivals turned "brothers" and seemingly ditches former allies in new political re-alignments. Speculation as to what the re-alignment portends is rife in the Kenyan media and people who know add to the speculative fire. Among them is Raila who, right from March 2018, has repeatedly said what the BBI organ would produce. More than a year and a half later, Raila's demands on changing the Constitution appear to be on the way to partial acceptability and possible implementation by a way of a national referendum.
BBI is not the first of its kind; it's the latest in the practice of political maneuvering that elicits political thrills. There were, in the transition from colonialism to independence, two competing building bridges initiatives in the form of Kanu and Kadu that had assembled together lots of little political organs to grab political power. Despite settler input, Kadu lost to Kanu. A similar building bridge intiative took place with the FORD formation in 1991 to face the Kanu political giant. Other than creating political thrills and engaging in political backstabbing, they failed to dislodge Moi.
The Hague
A successful 'BBI' was the one involving Mwai Kibaki, Michael Wamalwa Kijana, and Charity Ngilu in National Alliance of Kenya, NAK, which was then reinforced by Raila-led Kanu rebels choosing to join the winning NAK and create Narc. It, too, did not last. After winning the 2002 election, Narc fragmented into feuding power entities. The consequences of the Narc internal feud was a "Pentagon" bridge involving Raila as commander in chief while the most efficient field commander was William Ruto, along with Najib Balala, Joe Nyaga, Musalia Mudavadi, and Charity Ngilu. It also fragmented after the 2007 failure to capture power, but the country plunged into chaos.
The latest bridge-building effort is a product of the 2007 election chaos.
As Uhuru Kenyatta and Ruto found themselves answering questions at The Hague, Raila's team urged the ICC to jail the two. Uhuru and Ruto then built the UhuRuto survival bridge and Kenyans voted them into office three times in 2013 and 2017 (twice). An UhuRaila bridge, whose weight carrying capacity is under scrutiny, appears to replace the UhuRuto bridge. It creates political waves that are likely to dominate the next two years, just as happened after the 2005 Orange/Banana Referendum. Will the effects be the same? I hope not.
Prof Munene teaches History and International Relations at USIU