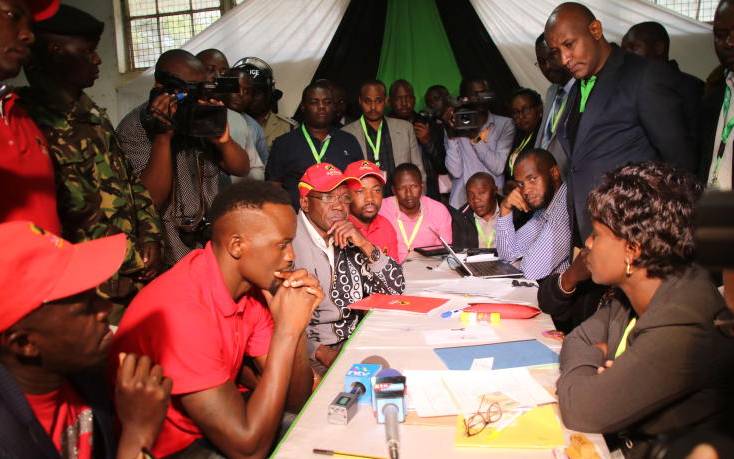 Kenyan elections are hectic. Manic. The campaigns are loud and colourful. The results are also almost always contested. But this right of choice in elections, and also in the occasional referenda, is a blessed right we must never take for granted.
In most countries, people still don't have the right to choose. They may have the right to vote, but do they actually get to choose? Many countries claim to be democratic or free but their elections are utter shams or meaningless.
Iran, for example, has an assembly which is elected, and a president who must also win a popular vote.
But they also have a 'supreme leader' who has veto power over who can run in the first place, and in whose hands ultimate power sits!
Azerbaijan, a country close to the US, has regular elections, whereby the president rarely gets under 90 per cent of the votes.
Likewise, across the Arab world, sham parliaments buttress – and occasionally argue with – kings, sheikhs and presidents with no democratic credentials.
Across Africa, the story is the same. Paul Biya has been the president of Cameroon for 44 years and counting.
Pierre Nkurunziza in Burundi has served for 14 years, Isaias Afwerki in Eritrea for over 26 years, Idris Deby in Chad for 28 years.
Even our nearby friends Rwanda have been under Paul Kagame for almost 20 years. While they have elections, any real competitors are ruled out and the president routinely wins well over 90 per cent of the 'votes'.
Tribal affairs
So as Kenya once again begins to discuss the idea of a referendum – the most direct form of democracy – we need to have a degree of humble gratitude in the rights bestowed upon our nation.
I understand the frustration many feel surrounding our elections. Indeed, presidential elections have become personalised and tribal affairs.
The campaigns are raucous, often wild and unruly. Messaging is often irresponsibly negative, sometimes pitching entire communities against one another.
It is enough to make anyone sick of 'choosing'. Instead of empowering the individual, it leads to a feeling that we are trapped in an eternal cycle of game of thrones, and we are mere pawns in the latest play to empower the next royal family.
And it is precisely this current form of zero-sum presidential politics which leads to conflict, frustration and in places, violence.
Even the US, which does not have the same clear tribal issues we face, suffers from this winner takes all politics with entire communities and parts of the country feeling totally disenfranchised by an overly powerful president whose veto power and executive orders can decide on their future with a simple signature.
College system
In the case of the US, the current president did not even win the popular vote. With the outdated electoral college system, the rural-urban split provides greater weight to certain states with smaller populations.
The result is Donald Trump as president, elected by a minority, creating a more polarised and angry America which is getting more violent by the day, with the ugly heads of white supremacism and racism back on a scene they should have long disappeared from.
Unfortunately, Kenya's winner-takes-all presidency is even more dangerous. With our country made up of hundreds of tribes and sub-tribes, with centuries of conflicts both localised and national on our collective memories, we cannot afford centralised power.
All democracies struggle with the issue of how to ensure majority rule does not overlook the rights of the minorities.
In Kenya, no tribe or community has a majority. No ideological group dominates the political thought of the ruling authorities.
However, we do have a revolving door of large tribes represented by characters with whom we are all too familiar.
Each one must politick their way to State House, making alliances with the smaller tribes on their way to total power.
The referendum which is being called will hopefully change this. We are not being asked to choose between the Odingas or the Kenyattas, the Rutos or the Kalonzos.
This is not a loud and colourful debate about NASA or Jubilee, or a new motley crew of cynical tribal alliances.
This is a choice about our future and how to share power fairly. How to reduce the tensions and to make Kenya a fairer place for all.
Indeed, it is a choice about what we want power and democracy to look like in our blessed nation. We should not take this choice for granted.
Ms Munuhe studies international relations at the University of Nairobi