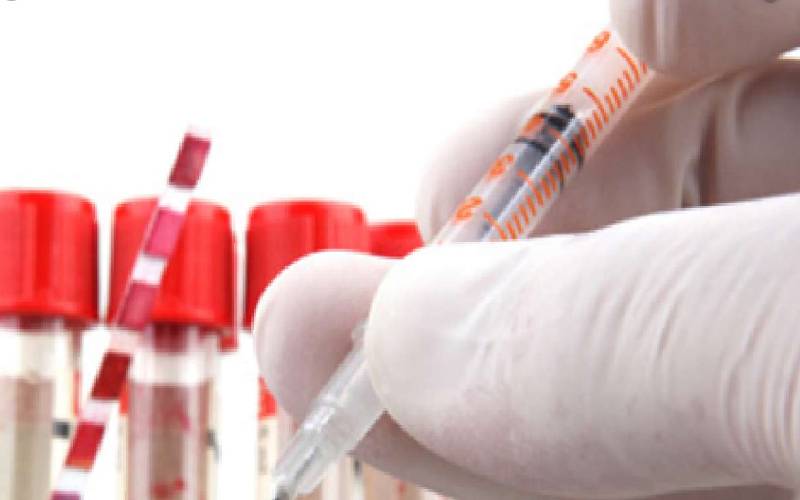 In 2016, deaths caused by viral hepatitis surpassed all chronic infectious diseases including HIV/Aids, malaria and tuberculosis, according to a Global Burden of Disease study.
In Kenya, rising cases of chronic hepatitis B (HBV) in the general population and high infection rates of hepatitis C (HCV) among people who inject drugs (PWIDs) continue to pose great challenges to already strained healthcare delivery systems.
Though HBV has an effective vaccine and HCV has an antiviral treatment, their coverage and availability in Kenya is low.
The country's prevalence of HBV currently averages 8 per cent, with indications of rising cases. Unsurprisingly, the highest prevalence has been documented among liver clinic attendees with prevalence rates of up to 30 per cent.
Hepatitis C, on the other hand, is currently a PWID epidemic with prevalence rates of up to 35 per cent among drug users in coastal Kenya.
Due to shared routes of transmission, hepatitis co-infection with HIV is common. It is estimated that between 13-16 per cent of HIV/Aids clinic attendees are co-infected with hepatitis.
Among blood donors, HBV prevalence rates are three times higher than those of HIV (3.3 per cent vs 1.2 per cent). There is a disparate geographic distribution of Hepatitis B in the country with areas in North Rift Valley reporting a higher burden and frequent outbreaks. The reasons for this are still under investigation.
To stem the tide, Kenya introduced a national hepatitis B compulsory immunisation for infants in 2002. Through exposure to a pentavalent vaccine at infancy, the majority of children in Kenya under 16 years of age are protected from HBV. However, the campaign's protection has not been fully evaluated or reported and studies on its efficacy are few and far between.
Another public health milestone for the country is that all donor blood is compulsorily screened for HBV and HCV. Infected pints are removed and donors notified. A third achievement has been the recent launch of country guidelines to guide prevention, diagnosis and treatment.
Apart from the above, there is little in the way of a coordinated public health approach to prevention and treatment of viral hepatitis.
There are no mass HBV vaccination campaigns targeting adults. The existing vaccines are expensive and out of reach to vulnerable populations. Even among healthcare workers, there is a poor uptake of HBV vaccination, with booster completion rates of less than 40 per cent.
Furthermore, there is little or no focus on prevention of mother-to-child transmission, the documented bulwark of all HBV infections.
Unlike HIV, there is no compulsory testing of antenatal clinic attendees for viral hepatitis nor is there early life birth dose for children born to infected mothers.
Monitor treatment
Treatment guidelines for HBV recommend the use of nucleotide analogues lamivudine and tenofovir but these are only available to those coinfected with HIV.
For hepatitis C, though a cure exists through direct acting antivirals (DAA), the cost remains high. This excludes the high laboratory cost to confirm or monitor treatment. While other countries like Egypt have negotiated for cheaper DAA packages and in-country manufacture licences for generics, Kenya has yet to grasp it as a priority.
Yet the greatest challenge within Kenya's viral hepatitis landscape is a general lack of awareness. Despite the presence of national guidelines, few healthcare workers have been trained or informed on hepatitis. Few have been vaccinated for HBV or are even aware of the need.
The general public is more aware of HIV, malaria and tuberculosis than the highly infectious hepatitis. The war on viral hepatitis in Kenya will be fought and won at the altar of public awareness. Without awareness, few will seek testing and without testing, few will seek vaccination and treatment.
Prof Songok is a virologist and Chief Research Officer at Kenya Medical Research Institute in Nairobi