Jubilee regime must awaken to reality of waning public trust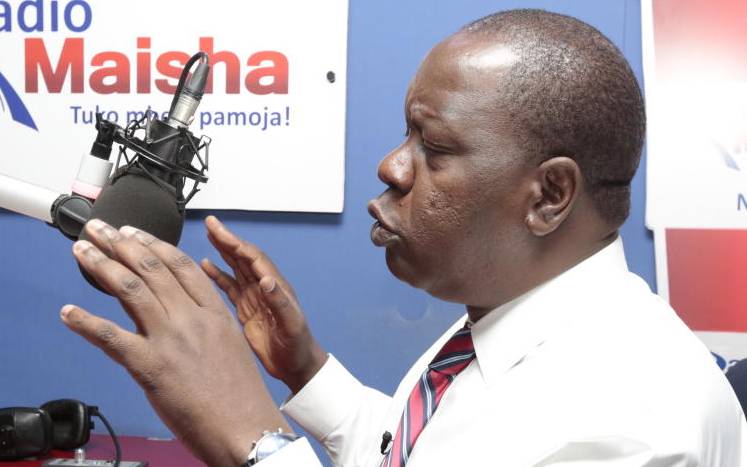 Despite the lack of clear, consistent information on Huduma Namba registration, people continue to spend hours waiting in line to participate in the process. Kenyans are a compliant people - some might say docile - when it comes to following government announcements. Perhaps it is the fear of exclusion – a remnant of colonialism – that guides participation in the process rather than enthusiasm for a national project that few have any genuine confidence in.
A mother told me recently that it took 14 months to get a birth certificate for her son, reason being that there was no printing paper at the local Huduma Centre. So it is not surprising that she has little confidence that the Huduma Namba project will improve services for her family. Whatever your opinion, you must acknowledge that there is a shortage of trust and a lot of suspicion around this exercise. The basic question is why Huduma Namba is needed at all. The government already has the same information and many countries, including my own, have survived very nicely without any national identity card.
Raila Odinga agreed to put his face on billboards to encourage his supporters to get registered. The NASA team were dispatched to strategic locations on the opening day along with a bevy of media houses to garner support. But William Ruto's absence in Kakamega and his reticent backing for the exercise spoke volumes. His guarded approval resonates with many people. Constantly, I hear questions as to whether this is a pre-census exercise that will ensure that those communities that appeared to double and triple between the 1999 and 2009 censes will be finally cut down to size. Others believe that the outcome could be used to manipulate figures and boundaries in the other very expensive project slated for this year that of reviewing constituency boundaries to be implemented by the IEBC.
In the event of a referendum also taking place and the outcome being a decision to go for a parliamentary system with an executive prime minister, then issues of numbers and distribution of constituencies could become a very contested and controversial issue. This is not being alarmist but the talk on the ground. Indeed, there is just as much suspicion and dissatisfaction around the Building Bridges Initiative (BBI). With its opaqueness and extension until the year end, many are sceptical about the independence of the BBI team, believing that they are just waiting for the nod at the appropriate time from their masters to announce that a referendum is scheduled. Yet the question and perhaps the outcome are already predetermined.
This may appear to be a cynical and negative analysis of what is going on. However, what is apparent is that the public have less and less trust in this regime's leadership. There is a huge deficit of trust and that should be a concern for the Jubilee administration. A further illustration of this is the resistance to the payment of the proposed housing levy. Taxpayers are far from convinced that this is a valuable, necessary or honest project. To give more of your hard earned cash to the treasury with the remote hope that you will acquire a home on a lottery basis is not just madness; it is no better than the online sports gambling that has tricked the nation. No wonder then that people have doubts whether they can trust the government with their taxes or with their personal information.
The public are more and more aware of the flaws, divisions, fraud and theft that have characterised successive administrations. They may not be rushing to the streets to protest but they are bitterly angry that the compulsory deductions from their meagre salaries is being looted on a mega scale and that a pittance comes back in services and in church collections to buy the acquiescence of the religious class. Jubilee must awaken to the knowledge that trust in their leadership is fast disappearing. The silence of the church and the once formidable political opposition should not be read as indifference or approval. Resistance may not come the Sudan or Algerian way but it nevertheless exists. The rising cost of food items was the beginning of the Sudan revolt and the message here is to be very, very cautious.
All the public are waiting for is an alternative leadership that may offer greater accountability, leadership and justice and they will move in that direction. The chances of that happening may not be as remote as some people think.
- [email protected] @GabrielDolan1