We can turn water hyacinth into resource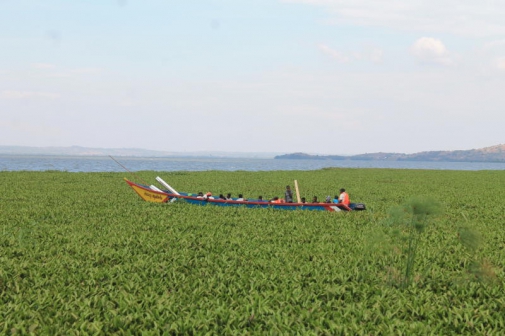 A Philippines government report in 2014 revealed that at least half of the country's 100 million people use charcoal as their cooking fuel. Just like Kenya, this places a massive strain on trees and wallets of poor people since a high demand for charcoal means prices are rarely favourable. There is, however, light at the end of the tunnel for them now in the form of an unlikely allies.
Since 2012, small energy start-ups in Philippines have been using the dreaded water hyacinth to make briquettes that cook longer than charcoal and emit less smoke. One of them is HiGi Energy whose water hyacinth briquettes produce fifty percent less smoke than charcoal and burn more effectively.
Kenya needs to tie reduction of water hyacinth with utilisation of the weed. So severe is the water hyacinth problem that last month, members of the Legio Maria sect camped at Dunga beach to pray for the disappearance of the weed. The British government had a more conventional response when it announced through High Commissioner Nic Hailey that it was negotiating with the Kenyan government for British companies to produce biogas from water hyacinth.
This approach has scientific footing. According to a research paper recently published in the world renowned Nature Journal, water hyacinth has qualities that can be used to produce bio-energy. But turning such research into practical reality takes time, money and political will. Only Kenya can provide the latter.
It is therefore absolutely vital for the Homa Bay, Busia, Siaya, Migori and Kisumu counties to team up with the national government to mobilise resources towards transforming water hyacinth from a curse into a blessing. The expected support from the British government should just be complementary. We already depend on western partners and the Chinese to mine fossil fuels from our land. The same doesn't have to be the case for bio-energy. This is one area the Lakeside Countries and County Governments can make a massive difference.
Until now, they have superficially treated the water hyacinth as an irritation that needs to be resolved at some point, hopefully by a third party. Painfully, some NGOs have specialised in perpetual proposals that are funded for what is not effective. Government officials are also ever engaged in endless symposiums while the populace is suffering because their lakeside livelihoods have been negatively affected.
I suggest that we look at this stubborn weed as an opportunity to be exploited sustainably and strategically. We should therefore prepare a bold joint marshal plan that integrates sweeping reduction of the weed as we create cottage industries for hand-woven products, develop charcoal briquettes, and produce industrial bio-fuel as well as fertilisers.
All this will need money, hence the need for a joint kitty that will fund this venture as we make lemon out of lemonade. This is all about thinking green and acting green!