TICAD link in health and development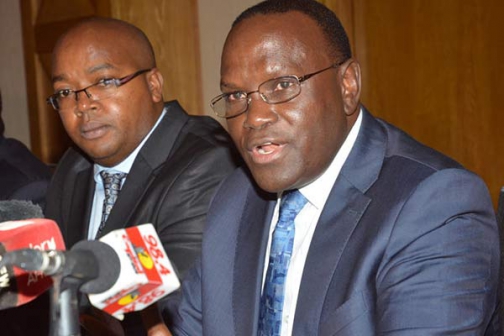 At a time when some parts of the world seem to be looking inward, dozens of leaders meet in Nairobi this weekend to build bridges for development under the TICAD VI Summit and conference.
These leaders are inspired by the belief that by working together, human beings can achieve transformative impact in every corner of the world. The TICAD meeting is a pivotal moment for Africa and Japan to pursue their shared ideals of development. Being the first on African soil, this meeting underlines the importance of African ownership and participation in Japan-Africa partnership.
Great efforts like this must shoulder the responsibility of bearing tangible fruit for millions of people on this continent, who continue to seek opportunity to transform their lives.
The onus is on delegates of this conference to find pathways to achieve goals focused on accelerating Africa's development. While a lot will be expected from them, delegates can draw inspiration from the accomplishments we have made so far as a continent while working in partnership with Japan.
The Japanese have been true friends of Africa's development, investing huge amounts of their resources in Africa's progress. By investing in infrastructure projects on the continent, Japan is helping to build a solid base for African economies.
By investing in building strong health systems and supporting the realisation of universal health coverage, Japan is playing a strong role in contributing to a healthy population and in saving lives.
This year, Japan made a big statement towards universal health coverage and the fight against diseases with a strong pledge of US$800 million to the Global Fund to Fight Aids, tuberculosis and malaria for its Fifth Replenishment, which will take place in September.
The Global Fund traces its roots to Japan, where a summit of G8 nations meeting in Okinawa in 2000 called for creation of such a global financing organisation.
The organisation has grown to become one of Africa's leading partners in investments in health systems and in fighting HIV, tuberculosis and malaria. Its partnership with countries has helped save 20 million lives. At a time when the world faces global challenges like the migrant crisis and climate change, ending epidemics is a top priority.
It is an integral component of addressing poverty, education and building sustained economic growth. We welcome all delegates to this historic meeting, which will play a pivotal role in Africa's social-economic transformation.
Banking Act's success motivates legislation by MPs
President Uhuru Kenyatta's decision to sign the Banking (Amendment) Bill capping interest rates into law was a victory for Kenyan borrowers. Besides the many challenges that will most certainly bedevil its implementation, the Act is evidence of the power of public opinion in influencing policy decisions.