Making the Nobel Prize a truly global award is paramount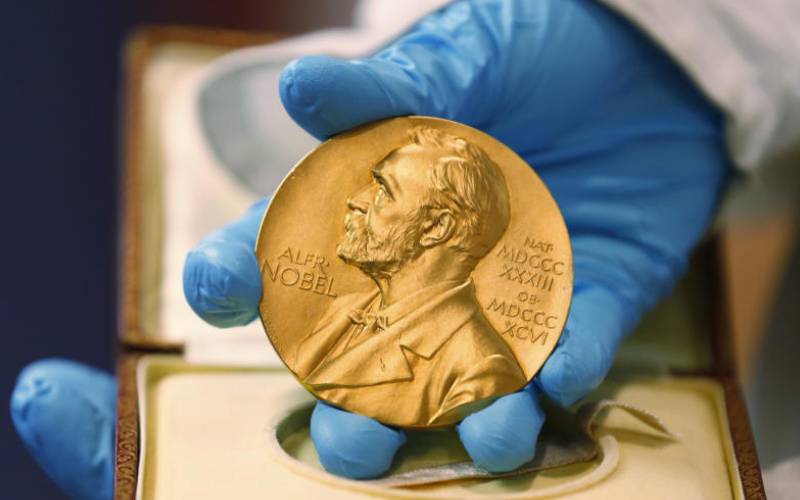 This week, I want to depart from the usual menu of politics and law to celebrate the award of the Nobel Prize for literature to an East African, Prof Abdulrazak Gurnah from Tanzania.
This is the sixth time that the Nobel Committee has found it fit to reward an African with this ultimate recognition of a writer's contribution to literally excellence. In 1986, Wole Soyinka was the first African writer to win the esteemed prize followed by Naguib Mahfouz in 1988, Nardine Gordimer in 1991, J M Coetzee in 2003 and finally Doris Lessing in 2007.
Notably Gurnah is only the second black African laureate after Soyinka. I can bet that many of this column's readers had not heard of Gurnah before today.
Born in Zanzibar 73 years ago, Gurnah moved to the UK in the 1960s as a refugee and has worked in the UK as a university professor until his recent retirement.
He has published a couple of books which have been nominated for other prizes most notably Paradise, which was nominated for the Booker and Whitbread Prizes.
While we must celebrate this great achievement, there will be reasonable concerns that the Nobel Committee rationale for its choices, particularly for Africa, is getting odder.
The 2019 Nobel Peace Prize award to Ethiopian Prime Minister Abiy Ahmed still rankles. Abiy's tenure has been marked by strife and Ethiopia currently in the throes of a devastating civil war in the Tigray region with horrendous stories of human rights abuses.
Turning to Gurnah, I have read through Paradise which was the main book considered by the committee for the award. While it is a well-written piece, one can think of numerous African writers who surpass Gurnah's literary prowess. For many years, Africa demanded that the committee award Nigerian writer Chinua Achebe the prize for being the ultimate lead in African literature.
No person can claim to have read African literature without reading Things Fall Apart. Achebe died Nobel-less.
Nigerian young feminist writer Chimamanda Ngozi Adichie would deserve two Nobels before they awarded any to Gurnah. What a message it would have been to award a young black African woman the prize! I am of course biased for our own Ngugi wa Thiong'o.
He has written numerous masterpieces starting from his first book The River Between in 1965, to political pieces like Detained and Barrel of a Pen, to social-political commentaries like Decolonizing the Mind and plays like Trial of Dedan Kimathi.
Ngugi paid the ultimate prize for his writing, being detained by the Moi government and finally fleeing to exile. I can think of no more deserving African for the Nobel prize.
I am convinced that the Nobel Committee considers the prize to Africans tokenistic and therefore does little research on the deserving awardees unlike the rest of the world. This must end if the credibility of the award is to be maintained.
Finally, it is concerning that no African has ever been awarded any prize outside the humanistic sphere of peace and literature. We have no award for Chemistry, Physics, Economics, Physiology or Medicine. I am not convinced that no African, whether working in the motherland or in the diaspora has merited such an award.
Were people like Dr Bennet Omalu, the Nigerian forensic pathologist who discovered chronic traumatic encephalopathy, the brain condition associated with American football players, not deserving? What about the worlds' first digital laser inventor, South African Sandie Nqcobo? And numerous more.
With a little more research, the Swedish team can show that it takes Africa seriously and make the Nobel Prize a truly global award. As it stands, it is a prize for White men with the occasional token award to women and persons of colour to show diversity.