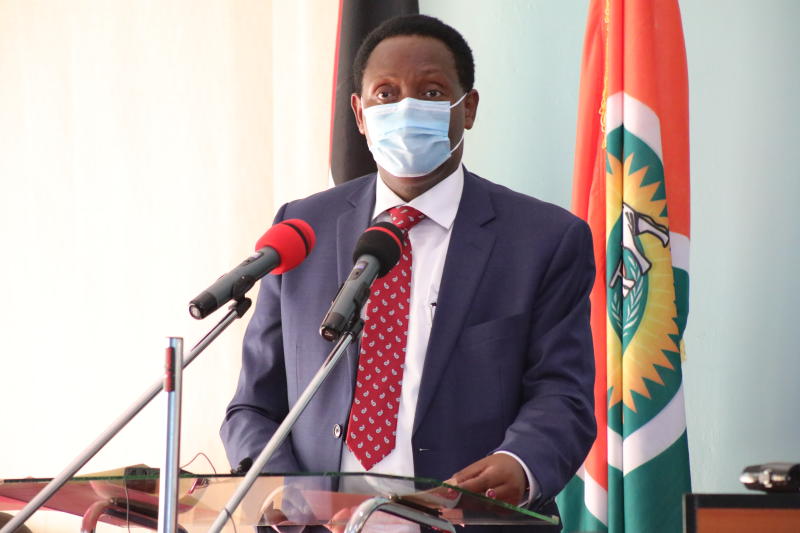 Taita Taveta Water and Sewerage Company Limited (Tavevo) will lose its monopoly in the provision of water and sanitation services once Governor Granton Samboja signs the Water Bill, 2021 in to law.
The Bill was unanimously passed by the County Assembly in a session chaired by the assembly Speaker Meshack Maganga.
It proposed the establishment of the Taita-Taveta County Rural Water Board that will supply water in the county's rural areas.
The law provides for the public-private partnership including a requirement for the CEC for water to develop a policy for the water and sanitation sectors.
It also calls for a performance agreement which shall specify targets to be achieved under licenses issued to water services providers, application for a license, grant of a license, determination of an application, the duty of water service providers among others.
Tavevo, which is owned by the county government, has been enjoying exclusive rights of water and sanitation provision in the county since 2005.
Silvanus Mwakoma, the county chief officer for water and sanitation, said the Bill proposes establishment of a second firm.
He disclosed that Tavevo will be charged with the responsibility of managing water supplies in urban centres only while the other board will supply water in rural areas.
Mwakoma said this will improve service delivery.
The chief officer noted that the county government had been operating without a water policy and therefore could not effectively deal with issues related to provision of water and sanitation services.
"Under the law, the county administration will deploy technical staff at the grass-root level in line with devolution," Mwakoma told The Standard at the Assembly chambers yesterday.
Earlier Mwakoma and his technical team were grilled by MCAs on the status of water projects, implementation of the county budget 2021-2022 financial year and pending bills by the department.
The MCAs pushed the executive to provide proof on how Sh859 million grant for water projects was spent.
The money is part of the Sh2.5 billion World Bank grant to implement mega water and sanitation projects in the county.
The WB allocated more than Sh10 billion for provision of water and sanitation services in the six Coast counties.
During the sitting, the MCAs vowed to abolish Tavevo claiming that it was declared insolvent by an audit firm and cannot pay its debts besides managing and regulating water provision services.
"The water firm is not accountable and the residents are suffering for lack of water. We will abolish it and put in place another water firm," said ODM nominated MCA Chris Mwambingu.