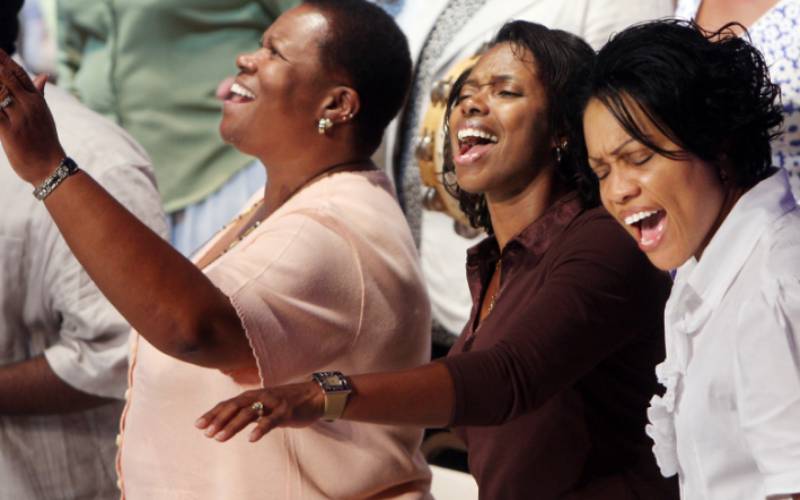 The Jubilee Celebration Centre (JCC) recently advertised a graphic designer job vacancy at the church.
The fellowship centre, which has its headquarters in Bamburi, Mombasa, is headed by Pastor Wilfred Lai.
Among the key requirements for the graphic designer job include salvation and ability to speak in tongues.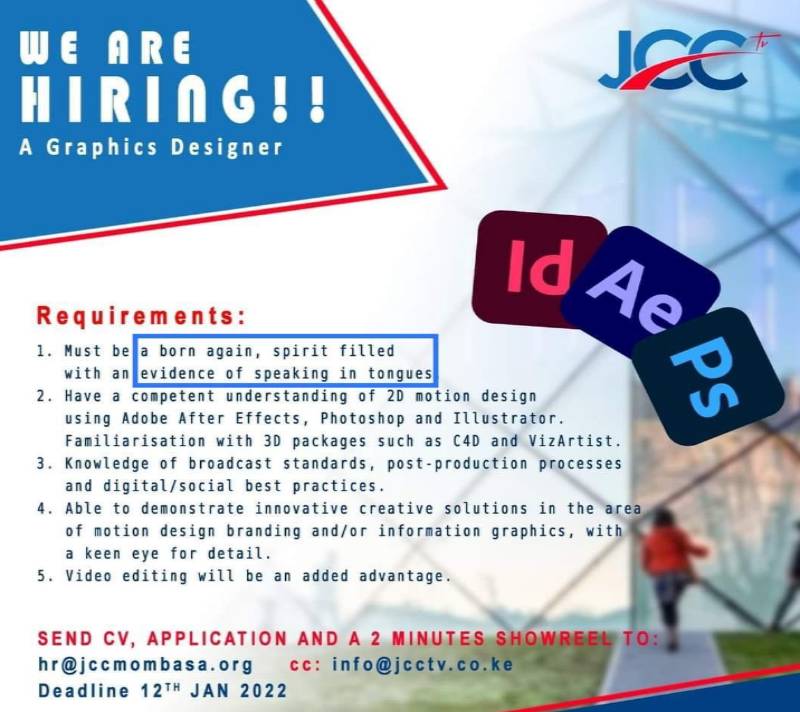 "[The applicant] must be born-again, spirit-filled with an evidence of speaking in tongues," reads a part of the requirements listed for the job.
JCC's human resources manager, Jackson Kiliku, who is also a preacher at the church, told The Standard that the vacancy has thus far attracted 68 applicants.
How will you gauge a candidate's ability to speak in tongues? We ask.
"There's no instrument or machine that has the ability to do that," Kiliku responds.
"However, as the interviews will be progressing, we'd been keen enough to look beyond the responses. A person who is spirit-filled and has the ability to speak in tongues would naturally drop a word or two that tells you he is genuinely a born-again Christian," he said.
According to Kiliku, when Jesus ascended to heaven from earth, "he left his followers with a helper called the Holy Spirit".
"Our employees, who subscribe to Jesus' teachings, must therefore possess elements of the Holy Spirit," he said.
The HR manager, citing Acts Chapter 2, Verse 4, says people filled with the Holy Spirit are naturally able to speak in tongues.
"All of them were filled with the Holy Spirit and began to speak in other tongues as the Spirit enabled them," says the Biblical verse.
Kiliku says the requirement is key, as it would allow the successful job applicant to "effectively serve [church] members as a spiritual worker".
The deadline for the job application is Wednesday, January 12, 2022.
Other requirements listed for the job include an understanding of 2D motion design, knowledge of broadcast standards, motion design branding, and video editing.