Taita-Taveta banks on reforms to boost revenue collection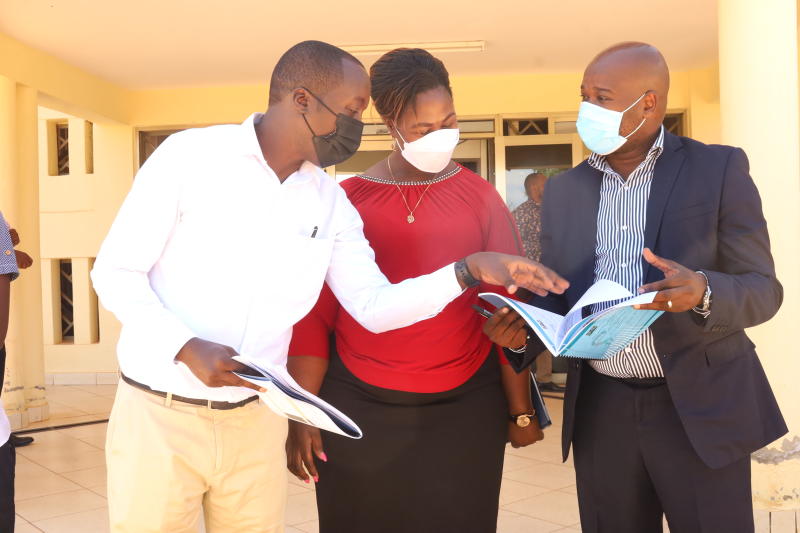 Taita Taveta County has surpassed its revenue target to collect Sh363 million as own-source cash for the financial year 2020-2021, from a target of Sh315 million.
This is attributed to reforms spearheaded by the Public Finance Management (PFM) Reforms Secretariat.
The increase in revenue collection comes against the backdrop of aggressive reforms being undertaken by the county government, aimed at sealing leakages that have in the past affected revenue collection.
Speaking during a meeting with members from the PFM Reforms Secretariat, Finance County Executive Andrew Mulawasi attributed the rise in own-source revenue to county policies that sustain businesses and strengthen revenue collection.
"We have been aggressive in meeting targets but equally being mindful of enhancing an enabling business environment for businesses operating in our county," he noted.
The county targets to raise revenue from licences, parking, mining, and royalties from the Tsavo National Park. It has had a steady growth in revenue collection since 2017.
According to the county's Director of Revenue Simon Irina, the devolved unit has set a revenue target of Sh376 million. "We are working towards beating this target as well. For instance, in our first quarter, the collection stood at about Sh65 million, which shows we are capable of beating the target."
"The county continues to invest in mechanisms to mitigate losses associated with cash handling and poor internal controls and audit mechanisms."
The Commission on Revenue Allocation is developing a framework that will cover tariffs and pricing policies that assist counties to determine the fees they levy, which should be commensurate with the services offered.