Mwatate town that was 'frozen in time' takes a leap forward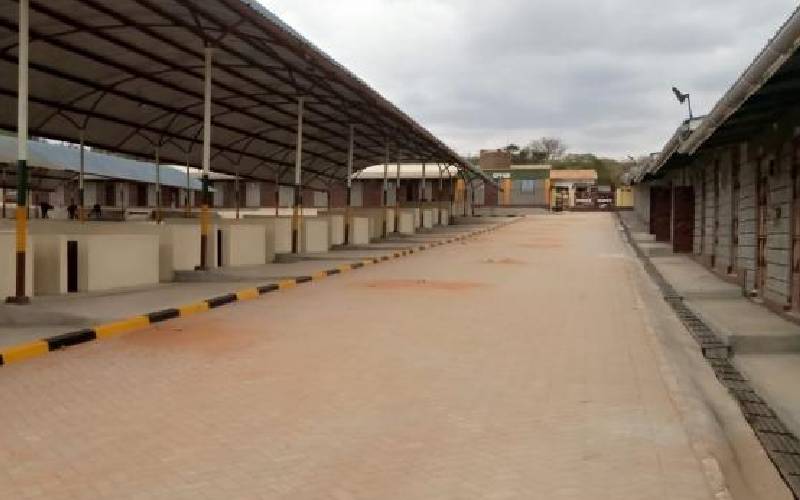 Mwatate town in Taita Taveta has been known as a quiet and slow-paced "little centre" despite its strategic position in Coast region.
With an intersection of three major roads that link it to Voi and Wundanyi towns and its position along an international corridor, one would have expected to see a town full of vibrancy and growth.
But for years, lack of infrastructure and social amenities is what met you immediately you stepped into Mwatate.
To many people, the town had defied the forces of progress and in some inexplicable way remained frozen in time.
Many wondered why Mwatate lagged behind despite it being one of the oldest urban centres in the region.
Goats, cattle and donkeys freely roamed the streets while mud-walled shacks, rickety kiosks and decaying buildings ruled the sleepy, neglected town that seemingly defied the dictates of modern times.
Squalid slums with funny-sounding names like Peleleza (to interrogate), Soko ya Zamani (Old Market), Kambi Ya Punda (Donkeys' Camp) and Msufi Mkavu (Dry Simsim) dotted the town. Therein anything goes, including an unlimited supply of a local brew called Mbangara not to mention the abundance of flesh-peddling at rates as low as Sh20.
The town has been a sleeping giant which has been roused from its deep slumber, courtesy of devolution that is gradually unlocking its potential for development.
Located at the foot of the picturesque Mwangoji Hill and the home of Teita Sisal Estate, East Africa's largest sisal plantation, the town is progressively shedding its laid back image.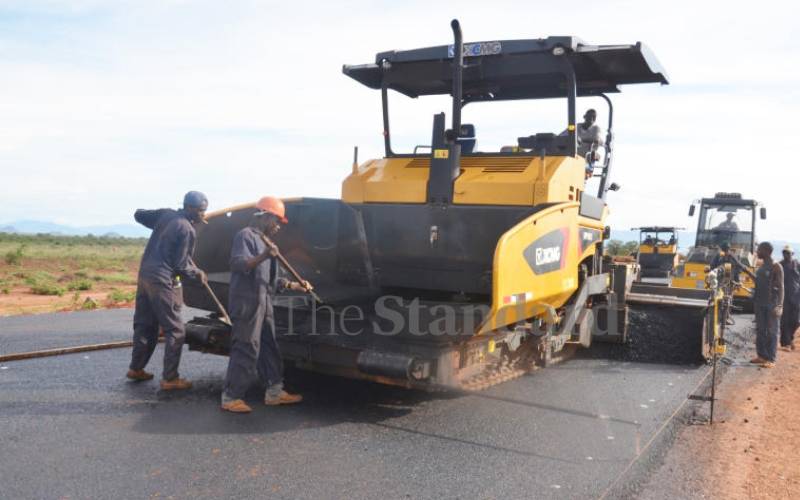 Before the onset of devolution, the only mark of pride in the town was the ultra-modern storey building built by the National Government Constituency Development Fund (NG-CDF), which residents and visitors alike kept marvelling at.
Today, the construction sector is booming and property prices have increased, fuelled by rising demand for land by people interested in investing or settling in the town.
The once dull town of small kiosks is basking in glory as the Taita Taveta County headquarters. It is now one of the fastest-growing towns in the region.
It is now emerging as one of the economic hubs as it boasts of key commercial buildings with its first supermarket under construction in the central business district.
The town has a new modern market with a capacity to accommodate about 100 traders, streetlights and cabro roads funded by the World Bank to the tune of about Sh30 million.
When you arrive in the town, located 23 kilometres east of Voi town, you witness a new and pulsating pace of life as traders scramble for limited spaces in the town.
Investors are moving in to cash in on business opportunities in real estate, hotel industry, banking and energy industries.
To add a feather in its cap, the town that is located along the Voi-Taveta international road, was recently elevated to municipality status by Governor Granton Samboja.
Huge investments and housing estates have come up at Soko Ya Zamani, Jombo, Mwisho Wa Lami, Peleleza and Madangonyi among other areas, which have added impetus to the economic growth.
"Business is booming in the town after it was elevated to county headquarters. The town is now competing with Voi and Taveta towns in terms of business opportunities," said Paul Oling'a, a resident.
He says the fast-growing town has created many business opportunities as well as recreational facilities which were lacking before.
Mwatate is one of the largest gemstone market centres in the county, rivalled only by Voi which hosts a gemstone value addition centre.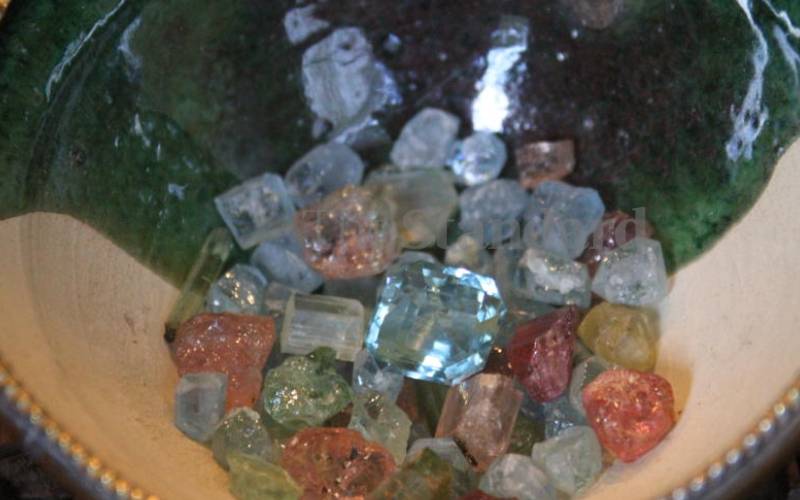 Increasing appetite for land in the town has led to a sharp rise in value with a 50 by 100 plot now going for between Sh400,000 and Sh500,000 respectively up from Sh180,000.
Ms Mary Dama, a real estate agent, says the town has now taken its justified position by attracting investors in a big way. Its unique geographical position has turned it into an important stopover for any visitor venturing into Taita-Taveta, home of the captivating Tsavo National Park and the Taita Hills.
It has also become an important rest point for many travellers plying the Voi-Taveta-Tanzania highway which was built to bitumen standards about four years ago.
The town held the headquarters of the then larger Taita-Taveta district during the British colonial rule from 1900 to 1912, but it was later moved to Voi and finally to Wundanyi.
Most of the residents are upbeat that its elevation to a municipality and the administrative centre will go a long way in spurring development.
Its new status has boosted its profile. "The elevation is a great honour to the people of Mwatate who are expected to make the best of it," said former area legislator Calist Mwatela.
Mwatela is among those who lobbied for the town to be elevated to county headquarters.
Residents say the town has taken a leap forward, owing to the inflow of investment. Persistent water shortage, however, remains a major challenge in the town.