Joho moves to end squatter problems in county, issues title deeds to residents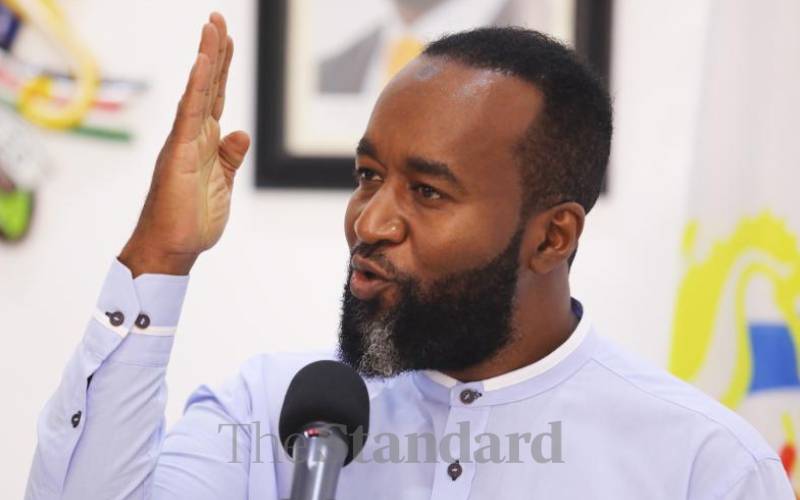 Mombasa Governor Hassan Joho has stepped up efforts to end the perennial squatter problem in the area.
On Friday, Joho distributed 600 title deeds at Kindunguni in Likoni sub-county and another 407 deeds on Saturday at Msufini in Jomvu sub-county, even as he pledged to push for the formal settlement of thousands of residents.
The latest drive is part of the World Bank-sponsored Kenya Informal Settlements Improvement Project, aimed at uplifting the living standards of residents.
"I will make sure Mombasa residents get title deeds and that there will be no more evictions," Joho declared as he distributed the more than 1,000 title deeds.
Principal Secretary for Housing and Urban Development Charles Hinga who accompanied Joho said issuance of the title deeds would be a game-changer for the squatters as they could now invest in better houses without fear of evictions.
The beneficiaries had lived on the land for decades and had in the past faced threats of evictions from some private companies and individuals who claimed ownership of the land.
He said with the issuance of title deeds which was done in partnership with the informal settlements project (KISIP) the quality of life for the residents will ultimately be uplifted.
KISIP was introduced in 2011 by the World Bank to improve living conditions and strengthen security of tenure in informal settlements in selected towns in country.
At the same time, Joho announced he had waived land rates for the 1,000 residents whom he handed to title deeds over the weekend.
"You will start paying land rates from January next year. This applies to all those have received their title deeds," Joho said.
He also directed the county Transport and Infrastructure department to upgrade roads in the two settlement schemes and install street lights to improve security.
Jomvu MP Badi Twalib said the programme should be scaled up in the Coast region to end conflicts over land and eradicate poverty.