Sh20 billion Mwache Multipurpose Dam project set to begin next month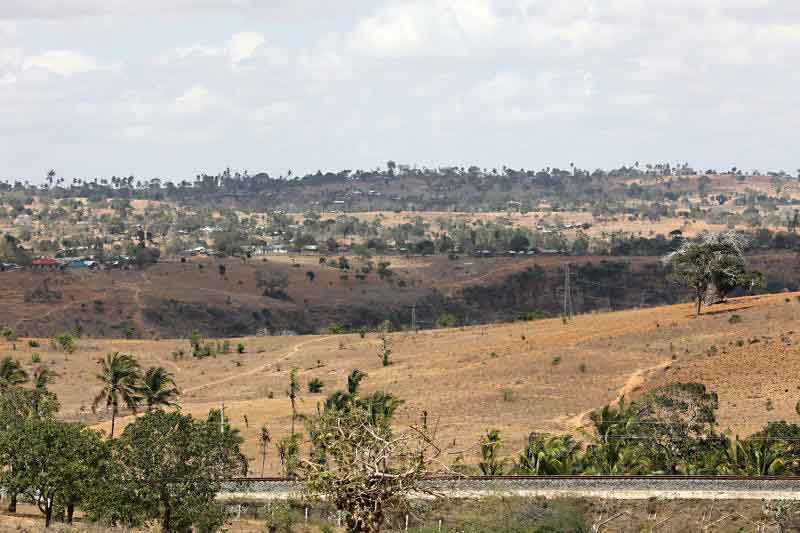 Construction works on the Sh20 billion Mwache Multipurpose Dam in Kwale County will start on November 1, the government has said.
Water Principal Secretary Joseph Irungu said they are finalising paperwork to allow the contractor to start work on the project.
"This is a big project and an important one. Apart from providing water for home and industrial use, it will also be used for irrigation purposes," Irungu said.
The PS, who spoke at Fulugani trading centre in Kasemeni ward, Kinango sub county, also said that in total, 12,000 people had been affected by the project.
"Some 700 people who live in the critical project area have already been compensated to pave the way for project work to commence," the PS said.
He added: "The National Lands Commission has indicated that by the end of this month, 90 per cent of due compensation payments to affected persons will have been effected."
Once completed, the 84-metre high dam will supply 186,000 cubic metres of water per day, which translates to four times the current supply against an estimated current demand of 150,000 cubic metres a day.
The dam will provide water to Kwale, Mombasa and Kilifi counties, which are currently facing acute water shortage.
The government obtained US$200 million (about Sh20 billion) credit from the World Bank to construct the dam in 2014.
However, works had not yet begun due to pending land acquisition processes. Kazungu Kambi, a commissioner at the National Land Commission commission who accompanied the PS, said that significant progress in acquiring the land required had been achieved.
"The issuance for orders to commence works in November shows that this project is actually taking off at last," Kambi said.
Kambi added: "We wish to salute President Uhuru Kenyatta for supporting this project which will, in the long run, alleviate the problem of water scarcity while at the same time ensure farmers have enough to irrigate their crops."
The contraction will take 40 months. The dam will have an irrigation component in Kwale covering about 2,500 hectares.