Photos: Goat Derby brings life to Diani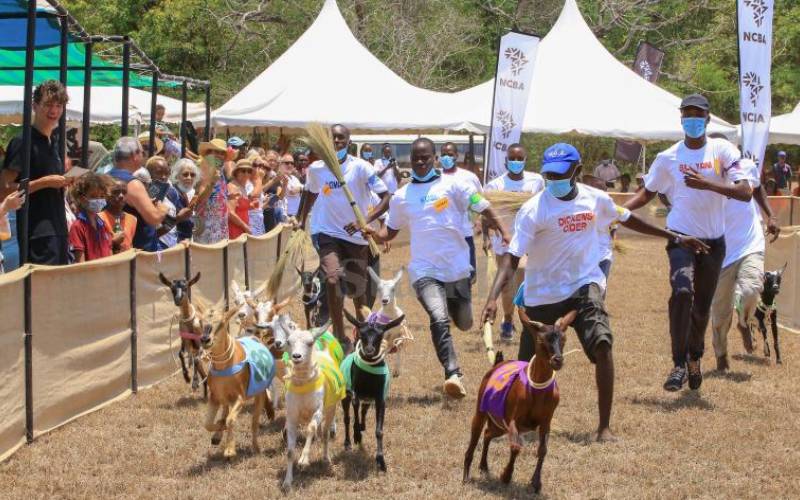 Dressed in their finest bright coloured attires, the goats raced as guests who had placed their donations cheered them on.
Over 1,000 people turned up for the event held at the Leisure Golf Club in Diani, Kwale County, on Sunday. The goats that had been undergoing training to keep fit ahead of the race were guided by handlers who ran behind them with brooms to enable them to run faster.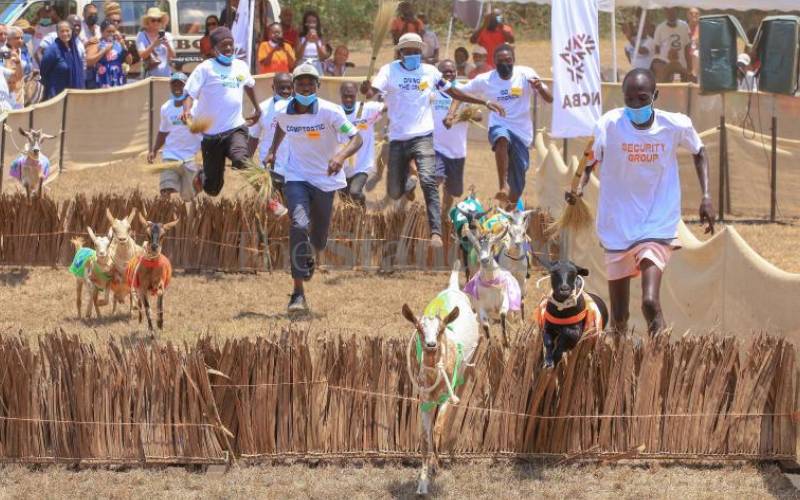 Just like the athletes who look forward to crossing the finishing line, the goats ran in a circular racetrack as fans cheered. Billiyani, sponsored by Paul Bromfield, won one of the ten races.
Chants from fans, uncorking of champagne and aroma from the delicious food filled the air. Fancy dressing, raffles, face-painting and bouncy castles for children were part of the activities at the event that was organised by the East Africa Women's League, South Coast branch.
The event took a break last year following the outbreak of the Covid-19 pandemic. Funds raised from the event are to be used to support several organisations, including Diani/Ukunda Epilepsy Clinic, Kwale District Eye Centre, Kenya Society for Protection and Care of Animals (KSPCA), cancer hospices, women's self-help groups, Msambweni Palliative Care Centre, Numuyumba Primary School-Special Needs and Cerebral Palsy Units.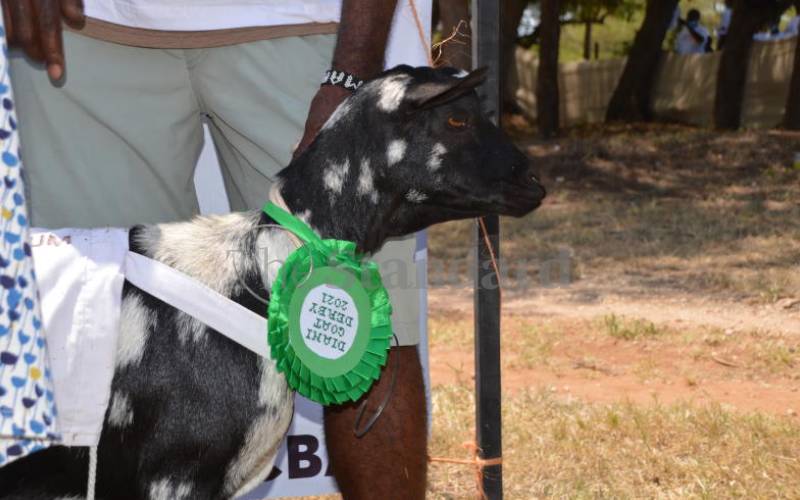 Ms Pauline McKenzie, the initiator of the derby, said Sunday's event was a success. Swahili Beach Hotel General Manager Jeff Mukolwe said the region gets more tourists when such events happen.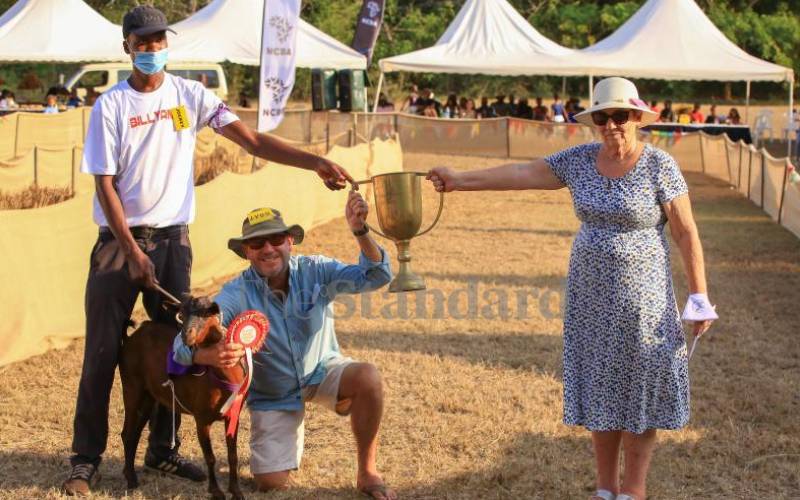 "Diani is known for hosting annual events, not only the goat derby but others such as Diani Masters and dhow festivals. This is a sign of opening up the economy, and we thank the Government for allowing such to happen," he said.
Ms McKenzie said the event was marking its 20th anniversary and brought life and hope to Diani beach.