Building of Sh2b Taita Taveta road that stalled in 2017 starts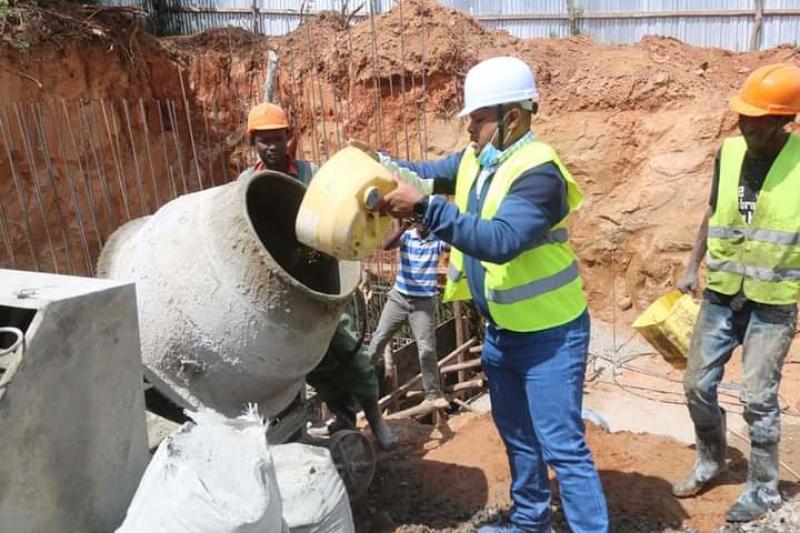 Construction of key infrastructure projects in Taita Taveta County has started.
The government is set to tarmac the Msau-Mbale-Werugha-Mgange-Bura road at a cost of Sh2 billion.
Also in the list of projects being implemented is the Sh425 million power station located in Wundanyi town.
Wundanyi MP Danson Mwashako said implementation of the key road project was historic since the area has been marginalised for many years in terms of infrastructure.
Mwashako noted that successive governments have for long marginalised his constituency.
Speaking over the weekend, the legislator said the electorate had constantly been complaining about neglect and marginalisation by successive governments.
Mr Mwashako said the contractor awarded the tender will soon establish a construction site in Wundanyi town to start rehabilitating the road.
The construction started in 2017 but stalled midway due to financial constraints.
The MP noted that his constituency has the worst road infrastructure, claiming that only one kilometre road had been tarmacked since Kenya attained independence in 1963.
"The constituency has only a one-kilometre tarmac road from Mbengonyi to Wundanyi town. The road was completed in the 1970s," said Mwashako.
He said the rehabilitation of the road will enable horticultural and dairy farmers in Taita Hills to easily transport farm produce to market centres in Voi and Mombasa.
The MP said the national government is also constructing a Sh425 million power station in Wundanyi town which will be completed in December this year.
Mwashako noted frequent power blackouts in Wundanyi town and its environs will now be a thing of the past once the project is completed.
"Politicians will no longer use the road and frequent power blackouts to solicit votes. The two projects will be completed before 2022."