Drama ensues in court as Jumwa lawyers demand payment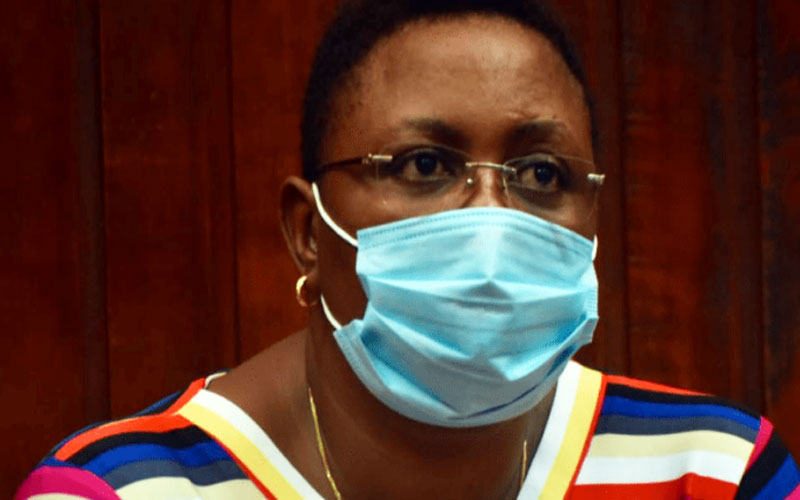 Drama erupted at the Mombasa Law Courts on Wednesday morning, August 11, when Malindi MP Aisha Jumwa's lawyers demanded to be paid before they could hand over files to her new legal reps.
Jumwa is accused of conspiracy to commit fraud by paying Sh19 million to Multiserve contractors through the Malindi CDF kitty.
The lawyers, who were representing her in the case – Danstan Omari, Jared Magolo, Shadrack Wambui and Titus Kirui – said they won't surrender defence documents they'd planned to use in the case until the lawmaker pays them for services rendered.
The lawyers had been summoned to court by Chief Magistrate Edna Nyaloti over the stalled case.
The Prosecution, however, argued that the lawyers were employing delay tactics in the matter.
It wasn't immediately clear how much was owed to the quartet.
Following the impasse that lasted more than 20 minutes, Magistrate Nyaloti ordered the Prosecution to supply fresh documents to Jumwa's current lawyers, Cliff Ombeta and Duncan Osoro.
Omari, Magolo, Wambui and Kirui had earlier Wednesday asked the magistrate to justify the summonses she had issued against them, arguing the action wasn't anchored in law.
Magistrate Nyaloti directed that the matter be mentioned on Thursday, August 12.