Seven drown, eight survive after vessel capsizes off Kenyan coast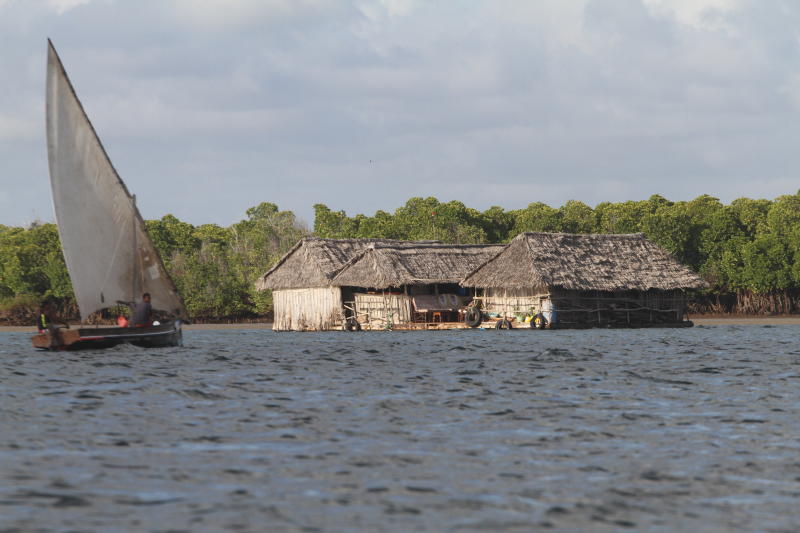 Seven sailors from the Comoros Islands died while eight were rescued after their boat developed mechanical problems while at sea.
Fishermen from Watamu, in Kilifi County, said they spotted a small boat with a raised white cloth.
It is alleged the victims had stayed at sea for 22 days. When they were spotted, the Kenya Navy was alerted and dispatched a team for the rescue mission.
The survivors, who only speak the Comoros language, were dehydrated, hungry and weak and were taken to the Malindi sub county hospital where they have been admitted.
The KDF sent a team of doctors to Malindi sub county hospital who, together with the local health officials, managed to attend to them as translators were brought in to help the medical teams communicate with them and their relatives.
Kenya Coast Guard Service Director-General Brig Loonena Naisho said the boat was sailing from Mwali to Mayotte Island. Mwali is a semi-autonomous island of the Comoros archipelago. It is the smallest of the three major islands in Comoros.
"The boat drifted to Kenyan waters and was noticed on Monday by fishermen off Watamu. The Beach Management Unit rescued the survivors and towed their boat to Watamu," Brig Naisho said in a statement.
He said the Kenya Coast Guard Service made contact with the Comorian consulate who responded positively. An eye witness said local fishermen in Watamu who had gone out spotted the ill-fated boat with a white piece of cloth raised.
According to Nassir Abubakar Ali, a translator, the sailors were 22 including two women, one of them expectant and they were sailing from Nzuani Island to Mayotte Island in the Comoros state.
He added that the boat developed mechanical problems and was, shortlt afterwards, hit by strong winds making them lose direction.
"They told me their boat was hit by strong winds when the engine failed and they lost direction. They stayed for all those days in the sea. Unfortunately, seven of them died and eight were rescued," he said.
He added that the victims gave information that will help the navy officers trace their families in Comoros. "They have talked to some but we are yet to get most of their relatives on phone," he said.
Ali said the survivors were found with their bags leading to the conclusion that they were passengers who were travelling from one island to another, and not fishermen.
"Comoros is a country composed of four Islands and movement from an island to another is usually by boat. Every town there is an island," said Ali.