Plans underway to protect critically endangered birds of Taita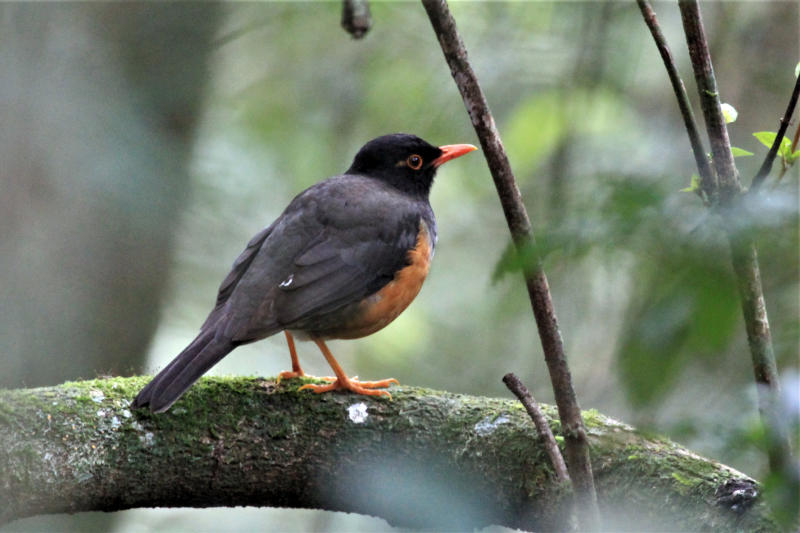 Efforts to save two of Kenya's most endangered birds, only found in Taita Hills, are in place.
The birds, Taita Thrush and Taita Apalis, are currently classified as critically endangered by the International Union for Conservation of Nature. The classification means they are facing an extremely high risk of extinction.
According to BirdLife International, it is estimated that there are less than 200 Taita Apalis birds and about 1,500 Taita Thrush in the wild.
Between 1973 and 2016, it is estimated that the forest fragments that form a significant part of the Taita Hills landscape have been degraded, partly affecting the birds' population over the years.
During the period, it is estimated that Vuria forest lost 43 per cent while Chawia forest lost 32.7 of their cover. Fururu forest lost 3.2 per cent while Mbololo lost 13.7 per cent and Ngangao lost 16.8 per cent.
Gilbay Obunga, a project manager in Taita, said Ngangao and Vuria forests host the majority of the global population of the two bird species.
"Their populations have been stagnating. While habitat loss remains a challenge, predation is also a major challenge," Mr Obunga said.
Taita Apalis is mostly found in Vuria forest while Taita Thrush exists both in Vuria and Ngangao forests.
"This makes Taita Hills a critical conservation area," Obunga said.
Kariuki Ndang'ang'a, head of conservation at BirdLife Africa, said the rate of forest loss varies within different forest fragments.
"Forest loss in the past had a major contribution to the decline of the population of Taita Apalis. The remaining forest is fairly protected. There are also places outside the protected areas that are good for Apalis," he said.
He noted that organisations, including Nature Kenya, have been working to protect the bird species "through land lease, purchase and restoration".
According to Ndang'ang'a, land has been leased in Msidunyi near Vuria forest and efforts are ongoing to buy land around the same area. Already, 12 acres have been leased for the conservation of the birds. An additional nine acres was bought in 2019.
Ndang'ang'a said low breeding success and climate change were also a major plight of the birds.
"There is a serious need for continued research for better understanding to guide conservation efforts," he said.
Paul Gacheru, a species expert, said scientists observed that the birds, specifically the Apalis, started becoming rare in Taita from 2005. The bird species were initially found in five out of the nine fragments within Taita Hills.
Currently, they are only found in three fragments, with Vuria hosting the largest population of almost 30 per cent.
"Around 2000, Taita Apalis occurred in five fragmented forests. However, they became locally extinct... Besides illegal logging and grazing, scientists and researchers are also working to find other causes of the declining population," said Gacheru.