200-metre-long ship blocks Likoni ferry channel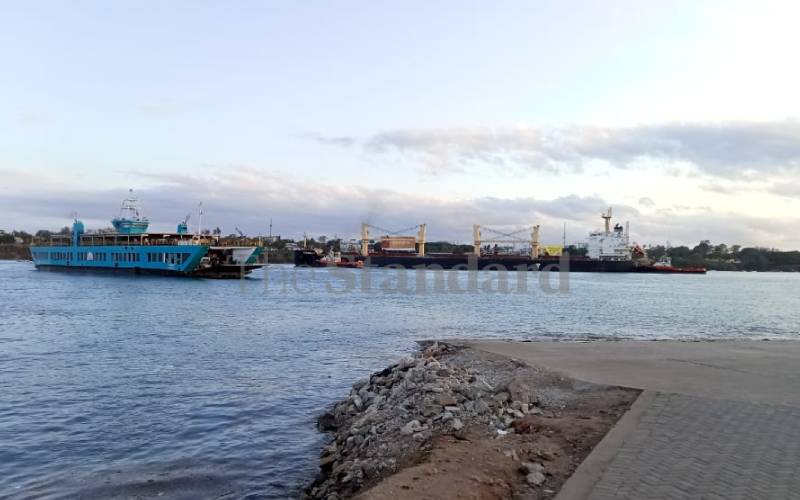 A large ship has stalled at Likoni ferry channel blocking maritime and ferry traffic to and from the Port of Mombasa.
The giant ship, which is over 200 metres long, developed technical problems, interrupting normal operations at the channel.
It had just left the Base Titanium berth and it was laden with the mineral when it stalled about 100 metres away.
Four ferries were in operation during the evening rush hour.
"An outbound loaded cargo ship developed a technical hitch at the ferry crossing route, interrupting normal ferry operations as the four vessels have to manoeuvre past the ship," said the Kenya ferry in a statement.
The ferries were forced to take longer routes across the channel.
Two Kenya Ports Authority salvage tugboats were seen towing the stalled ship from the middle of the ocean to Base Titanium.
On March 23, a large container ship ran aground in the Suez Canal blocking marine traffic in one of the world's most important waterways and causing delays in oil and gas shipments.
It took about a week and several tugboats to refloat the ship.