Businessman and politicians in fight over club operations in Likoni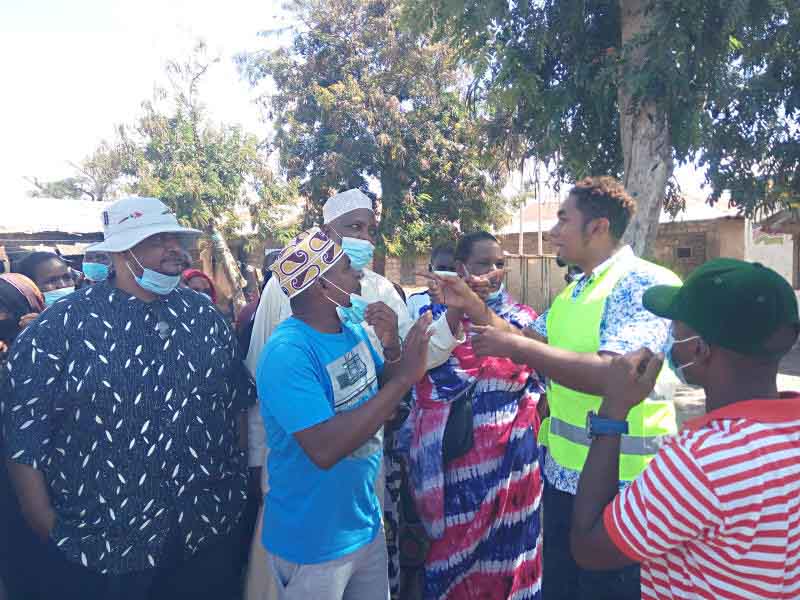 There was a confrontation between a businessman and local politicians in Likoni over Bidi Badu Club, whose closure had been ordered for by the authorities a month ago.
The over 200 protestors, led by Bofu MCA Hemed Salama, his Shika Adabu counterpart Mwalimu Hamadi and former Likoni MCA Omar Ochieng converged at Mshale grounds at around 10 am on Monday, May 17, demanding that the local security officials explain why the club was still operating despite the order.
When the businessman Hashim Bidibadu arrived with his troops in a tinted private car, they matched to where the local politicians were addressing the protestors and started hurling insults. Bidibadu had an altercation with Salama before his Shika Adabu counterpart Hamadi and a group of youth intervened.
Salama had said the business was operating past curfew hours and playing loud music thus, disturbing the locals.
"There are also dirty games going on inside this club which are against our Islam culture and we will not allow that to continue. The business had been shut down after our cries but it is still operating. We are aware of the influential politician who is protecting them for his benefit,'' Salama said, adding that they no issues with other clubs operating in the area.
The Shika Adabu MCA said they will mobilise Likoni residents to march to the club and make sure the owners are evicted. "As area leaders, we will stand firm come what may because we will not allow our youths to perish because of one individual. I am aware of what business is going on inside that club.''
Bidibadu, on the other hand, blamed local leaders for mobilising the protesters, saying they were jealous of his thriving business after employing several youths who are now reformed.
He refuted claims that he was evicted in Diani because of how he ran his business, saying he was only evicted by an influential tycoon with whom he had a legal battle.
"These politicians are afraid of what I am doing to area residents. They have politicised everything. I came to Likoni as an investor and I have employed over 50 youths working in my restaurant," he said.
He noted that he has teamed up with investors from Egypt to drill boreholes and clean water for Likoni residents and this has shocked the political class, who have done nothing to the people they elected them.
In a letter dated April 5 by the Likoni sub-county public health officer Ali Swaleh, several issues were outlined that the management had failed to meet hence leading to its closure. The officials raised concerns over high congestion and lack of proper sanitation at the facility.