Coast music group that wowed Suluhu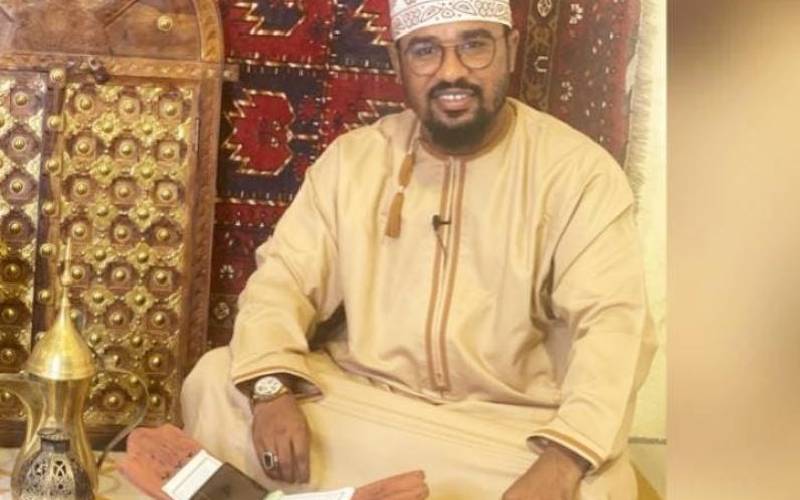 They had one job to do and not enough time to do it. They were to compose a song for visiting Tanzanian President Samia Suluhu Hassan in three days.
The difficult situation the Mombasa-based Islamic quartet found themselves in was compounded by the fact that Suluhu, a Muslim, was visiting Kenya during Ramadhan, the month of fasting.
"I received a call on May 2, from brothers in Nairobi asking whether I was open to the idea of composing some verses to welcome the Tanzanian president who was scheduled to make her maiden State visit on Tuesday," says Sheikh Yusuf Abdi.
Sheikh Yusuf and his protégés, Naasir Abdi, Abu Bakr aka Binyamin and Yaaqub Abdallah were the only artistes that entertained Suluhu during the May 5 dinner at State House, Nairobi.
It was a break from tradition where visiting dignitaries are usually entertained by traditional dancers and secular artistes. The quartet was the first nasheed artistes ever to perform at State House.
Great honour
Nasheed is vocal music, either a cappella or with instruments, sang according to a particular style or tradition within Islam. It is a popular type of music in Islamic nations.
"I had never performed at such a function before so I asked for time to consider; our performances are strictly for daawa (invitation to Islam) outreach purposes," said Sheikh Yusuf.
He added: "The brothers convinced me that composing verses for President Suluhu who is a Muslim during the holy month of Ramadhan would be a great honour."
He was a bundle of nerves but after what seemed like a zillion writes, rewrites and deletions, he came up with four verses and the chorus of karibu mgeni (welcome our guest).
He shared the song with all four munshids (nasheed artistes) and they agreed that the content was good.
"We were in the studio recording the song on Monday morning when I was told that we had been booked on the ten o'clock flight the same evening from Mombasa to Nairobi," he narrates.
Despite the flurry of activities, they managed to finish the session and catch their flight.
"Our main challenge was memorising the lines which we would lip-sync during the performance. We had to also agree on a suitable costume," said Sheikh Yusuf who has over 70 nasheeds under his belt.
The quartet took to the stage early as the guests were breaking their fast and taking their iftaar dinner. Sheikh Yusuf serenaded the visiting president with a few numbers which talk of praising Prophet Muhammed and repentance in line with his daawa outreach policy.
The quartet, which introduced themselves as JUMKE which is acronym for Jumuiya ya Munshiduna Kenya, stepped forth to deliver their set piece. 'Mama wa Imani, Karibu Samia' rang out the chorus.
At this point, Suluhu obviously enthralled by their performance rose from her seat to offer them a reward, which she presented in the Tanzanian fashion.
"Suluhu gifted us dollars which was a gesture of encouragement and approval. They do this all the time in Tanzania," said Sheikh Yusuf.
President Kenyatta and First Lady Margaret Kenyatta, as if on cue, got to their feet, walked to the singers and presented them with money.
This was captured in a video clip which has since gone viral on social media.
It sparked debate online, with some people wondering how an Islamic group was picked to welcome Suluhu.
"They are selling the religion cheap," claimed one social media commentator, while another criticised the group for performing before women which is forbidden in Islam.
However, even with many dismissing the entire affair as haram (forbidden) due to the religion's stance on singing and music in general, a majority praised the performance.