I'm ready to unite Coast under my kingship, declares Kingi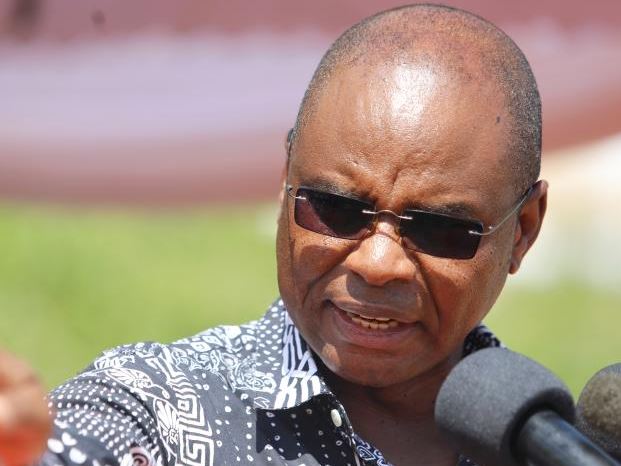 Kilifi Governor Amason Kingi has laid bare his roadmap to unite the Coast region through a political party he is expected to launch next month.
Kingi says he is determined to lead the region out of what he terms years of political division exploited by "outside forces".
On the widening rift between him and his Mombasa counterpart Hassan Joho, Kingi says they both agree on need to unite the region but have different views on how to achieve it.
To build consensus, Kingi will hold weekly meetings with various stakeholders, including Coast leaders, early next month ahead of the party's launch.
"I am determined to unite the region. Times of using the Coast as a pedestal to power are over. We need a voice and platform we will use to bargain with the rest of the country," Kingi told the Saturday Standard.
But the governor will not yet reveal the party's name and its aspirations until the launch.
"My push is not a selfish one; people in the region are seeking a party that we will use to argue issues unique to us as the Coast. I have decided to champion the people's aspirations," he says.
His new political move has put him in direct confrontation with Governor Joho who is moving in a different direction.
While Kingi has adopted a "charity begins at home" approach and put his energy in galvanising the region politically through an outfit uniquely coastal, Joho is keen on riding on his key position as ODM deputy party leader and a national appeal to woo the region.
The fault line captures the battle for control of the region by two politicians serving their last term as governors and are seeking a better leverage in national politics.
On Friday, Joho hosted 20 MPs and senators in Lamu and appeared to dismiss Kingi's plan as "tribal groupings".
During the meeting, Joho emphasised need for the Coast to unite and support his bid to contest for the presidency through ODM.
On Monday, Joho also claimed some Coast leaders were ridiculing his presidential bid and declared he would not be deterred by his political detractors in the region.
"I have heard leaders from this region mock me that I cannot be president because I come from Mombasa and I am called Hassan Joho. Must I be a Karanja or a Kip for me to contest for the presidency? I have a constitutional right to do so," he said.
Just 17 months to the General Election, Joho and Kingi are keen to shore up their bases in their bid to become the region's de facto leader and have adopted different strategies.
Kingi says his journey to unite the region started in 2018. In July of that year, the governor hosted 19 MPs and two senators from the region. He would later do a follow-up meeting attended by several Taita Taveta, Tana River, Kwale, Mombasa and Lamu MPs and a number of MCAs from the region's six counties.
Kingi, who is the ODM chair for Kilifi, argues that the region can only make an impact in national politics if it speaks in one voice, and its people are empowered and use their resources to develop.
"We want to have a bargain on the table of national politics. No one will bargain for us again. We will be there when they are sharing the national cake and we will bring home what belongs to us. I will not relent on this. We will be on that bidding table in 2022," he says.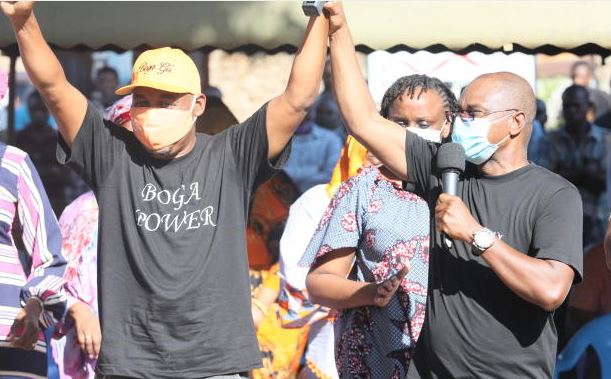 Difference of opinion
"While both of us agree that the region should be united, we have a difference of opinion on how this will be arrived at. This is what divides us, but in politics we must always agree to disagree," says Kingi, adding that he is still close with Joho.
The political paths of the two sons of the Coast who have been political buddies for over a decade have taken them to separate directions.
Joho is looking at national politics with a target of inheriting Raila's political constituency. The Mombasa governor has even presented his name alongside Kakamega Governor Wycliffe Oparanya to battle it out with Raila for ODM presidential ticket.
Kingi, on the other hand, has opted to build political networks from within the region, which he hopes will catapult him to the national arena.
"We are marginalised from the centre of power. We have been forced to play second fiddle to our upcountry counterparts. For how long will we allow this? Enough is enough," says the 47-year-old governor.
Is he confident he will wrestle the Coast supremo mantle from Joho?
"I am not in a contest with Joho. My push is for the agenda of the Coast. I will not be drawn into a contest of this or that person at the moment. I am determined to speak for my Coast people," he says.
He claims to be speaking for Coast people from Lamu, Tana River, Kilifi, Kwale, Mombasa and Taita Taveta. As a Giriama, he has been under pressure from Mijikenda elders to take the mantle of leadership for the region.
The Mijikenda form about 70 per cent of the population in the Coast, giving a leader from the community a strong base and leverage as shown in in the late 1990s and early 2000 when former Local Affairs Minister, the late Karisa Maitha, galvanised the region behind him.
Coast has five fringe parties; the Republican Party associated with Tourism Cabinet Secretary Najib Balala, Shirikisho headed by former Tourism Minister Morris Dzoro, KADU-Asili, Federal Party and Umoja Summit Party led by former Kenya Airports Authority deputy MD Naomi Sidi.
Deputy President William Ruto's allies in the region had declared their plan to establish a political party to use to negotiate for power after the 2022 polls.