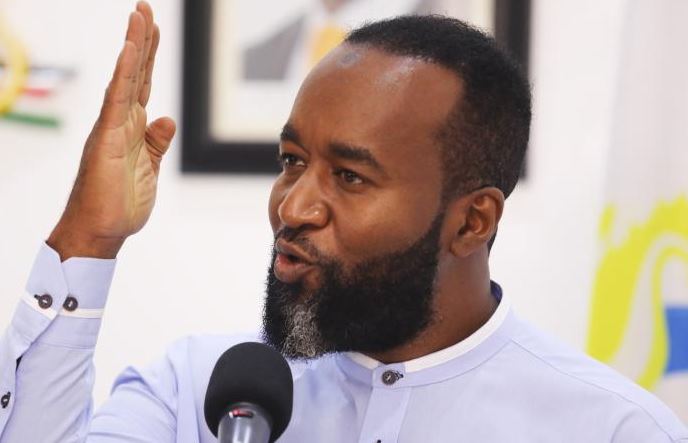 Last Tuesday, Deputy President William Ruto exuded confidence in his strategy to eclipse governor Hassan Ali Joho (pictured) and ODM dominance in Mombasa.
In a meeting with Nyali MP Mohamed Ali and former Mombasa Senator Hassan Omar in Karen, Nairobi, Dr Ruto said his team was focused on "transforming Mombasa".
"Impressed by the insightful brief on behalf of our Mombasa Team on the progress and prospects of the county strategy and advancement planning for various engagement," said Ruto.
Since 2017, Ruto has made several forays to the Coast. The visits appear to have gained traction with several ODM MPs now supporting his presidential ambitions.
Read More
Besides the fruitful forays, a decision by governors Amason Kingi (Kilifi) and Salim Mvurya (Kwale) to push for establishment of a Coast political party that have sparked questions on whether Mr Joho was losing out.
Campaign tour
Last week, Joho embarked on a regional tour to popularise the Building Bridges Initiative (BBI) and fight for his space as the Coast political kingpin.
In a recent interview, Joho said he could contest in any of the parliamentary seats in Mombasa County and win. He, however, insisted that he was in the 2022 presidential race.
Since 2007, Joho's political career has been on an upward trajectory, winning both in the 2013 and 2017 Mombasa governorship race. In 2007, he won the Kisauni parliamentary seat.
His rise within and outside Coast was awarded in 2016 after the Orange Democratic Movement (ODM) appointed him as its deputy party leader.
Former Mombasa Senator Hassan Omar, Joho's fierce critic, has often argued that the governor's rise to political stardom was propelled by Jubilee functionaries at Coast.
Mr Omar's argument is that the altercation between Joho and Jubilee's State functionaries overshadowed the failures of the governor's reign and gained him sympathy votes in the 2017 polls.
Joho distinguished himself as President Uhuru Kenyatta's fierce critic, earning the adulation of some and ire of others in Coast and other parts of the country.
But from 2013, Joho also appeared to be battling another war within ODM. In 2014, he joined a group of young ODM MPs who almost wrestled the party's leadership from the so called 'old forces'.
In what other ODM leaders like the party's Nairobi Chairman George Alwada have often described as "saving the party", the 2014 ODM elections were disrupted by the infamous men in black.
In 2017, Joho's quest to spread his popularity to other ODM strongholds in Luo Nyanza was dealt a big blow when his tour in Migori was disrupted in what he later labeled as an "assassination attempt".
And now in Coast, before the dust settles after a spirited fruitless campaign for his party in Msambweni Constituency, Joho faces yet another challenge.
Question abound whether is it the end of Joho's dynamite in Coast following growing rivalry from Kingi and Mvurya.
Since 2017, Ruto has also made several forays in Coast where most ODM leaders have vowed to back his presidential ambitions.
"I do not support the argument that Joho has lost a grip of the Coast region," said former Cabinet Minister and university lecturer Dr Morris Dzoro.
Dr Dzoro, who is a former Kaloleni MP, said Joho still has the capacity to bring Kingi, Mvurya the other Coast leaders together to speak in one voice.
He said the Msambweni by-election result was an indication that Coast residents are tired of being "colonised" by political parties from outside the region.
Former Kisauni MP and Assistant Minister Anania Mwaboza noted it was becoming clear Joho and ODM were fast losing grip of the Coast region, giving way for other political formations and players.
University lecturer Halim Shauri dismissed the narrative that Joho has lost influence in Coast, noting the ODM loss in Msambweni by-election cannot be a yardstick to gauge the governor's clout.
He said the Msambweni outcome was a signal that the community has developed some consciousness to liberate themselves but did not expressly mean Joho lost his charm in the region.
"ODM is still strong in Coast. There are people that see Joho as the stumbling bloc because of the position he occupies in ODM. If Joho moves out, most of these leaders will run back to ODM," said Mr Julias Ogogoh, a community mobiliser.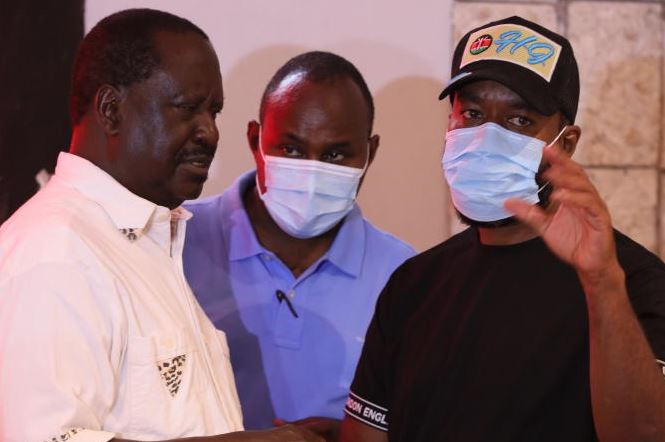 Joho has since dismissed the assertion that he and ODM have lost clout in Coast.
The governor recently lined up his allies as he campaigned for BBI in Tana River County. He received a boost after Coast Parliamentary Group (CPG) chairman and Galole MP Said Hiribae and a host of regional legislators, vowed to stand with him.
"We respect Joho. You are the undisputed Coast kingpin because you lead a county with a rich history of Kenya. We are all behind you to wherever you will lead us to," Hiribae was quoted saying.
The legislators present were Kilifi Woman Rep Getrude Mbeyu and her counterparts Asha Hussein (Mombasa), Ruweida Mohamed (Lamu), MPs Abdulswamad Sharrif (Mvita ), Omar Mwinyi (Changamwe), Teddy Mwambire (Ganze), Ken Chonga (Kilifi South), Badi Twalib (Jomvu), Andrew Mwadime (Mwatate), William Kamoti (Rabai) and Mishi Mboko (Likoni). Others were Kilifi Senator Stewart Madzayo and Kwale counterpart Issa Juma Boy.
Ms Cidi Kumbatha, secretary of the newest Coast-based party, Umoja Summit Party of Kenya (USPK), said Coast will gain respect and recognition by other political formations in the country if it came up with a coalition of parties based in the region by mid this year.
She suggested that the coalition should have USPK, Kadu Asili, Shirikisho and Najib Balala's Republican Congress Party of Kenya (RC) in a bid to unite Coast residents with ease.
"ODM's loss in Msambweni is a sign that its popularity is waning in the Coast region. If we want to finish ODM in this region, we should form a coalition of parties based in this region and market it to the people. Governor Kingi should take the lead. We have the numbers and I am sure other political formations will look for us," she noted.
She argued that Coast urgently needed someone to replace the late Maitha to steer the region towards the next government in 2022.
Kadu Asili chairman Joshua Kombora expressed excitement over Kingi, Jumwa and other elected leaders trooping to a Coast-based party saying it will enable residents speak with one voice.
"The time for Joho in ODM is up because people feel they have been mistreated in previous governments. They want to be in the next government through a party like Kadu Asili and I am urging voters with upcountry origin to come on board," he said.
He welcomed the idea of the Coast forging a coalition of parties based in the region instead of trooping to one party.