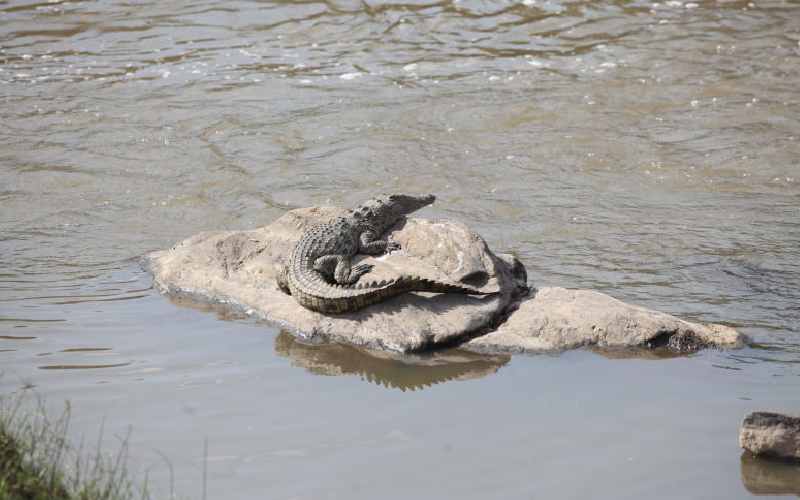 A 15-year-old school boy was mauled and killed by a crocodile while in the company of four other pupils in Lunga Lunga, Kwale County, on Thursday evening.
The standard two pupil, Abdalla Said Abdallah, and his peers were attacked by the crocodile while crossing River Umba on their way home from school. They are pupils of Kitsuka primary school.
According to the witness the victim was behind the other children when the animal snatched him and drugged him for about a kilometer.
The reptile tore into his body before it drugged him to the deep waters.
Read More
Residents were forced to use all the objects in their disposal to hit the crocodile and scare it to release the remains from its mouth.
"My son died in the most horrific way. He had severe injuries in the chest and head," said his father, Said Mwadadu, who narrated the events to the press.
He said his son was the fourth victim to be killed by the crocodile at the same spot in the river infested by crocodiles.
"He is my last born. I have five other children. Since he started school he has been using the same route and he has often encountered the crocodile," said Mwadadu.
The remains of the boy were retrieved at around 6pm after a three-hour search by residents and security officials about a kilometer from where he was first attacked.
Lunga Lunga police boss Peter Dzimbi said, "Since the victim was in the middle of the river, the crocodile attacked and dragged him under water. The other children who escaped the horrifying ordeal came home to break the sad news."
Commission for Human Rights for Justice CEO Julius Ogogoh said it is compiling the list of all crocodile attack victims in the area.
"Very many people have been attacked. We are compiling the list and petitioning the Kenya Wildlife Service to pay all of them," said Ogogoh.
Ogogoh called on the county government to create a reliable and safe passage for pupils and the residents.
"It is utter negligence for the part of the national and county governments. We should have a bridge or an alternative route for the pupils," said the CHRJ officer.
The river, according to residents, is infested with gigantic crocodiles and that hundreds of livestock have been attacked by crocodiles in the village in the last few years.
The residents called on security officials and the KWS to intervene and compensate affected families.