Christmas gift for Mombasa residents as Liwatoni floating bridge opened for a day
Mombasa residents on Christmas Day got a-five-hour treat and a feel of the Liwatoni floating bridge.
State officials opened the bridge at about 10am to the public.
Military boots pounded the 824-metre-long Liwatoni Floating bridge signaling it's opening albeit for a few hours on Christmas Day.
A detachment of servicemen and women from the National Youth Service (NYS) Mtongwe marched across the bridge from the Peleleza side to Liwatoni as they tested the bridge before the civilians were allowed to cross to and from Likoni.
"We all know why the government put up this bridge in the wake of Covid-19 pandemic. Today this is Christmas treat for pedestrians. They shall be allowed to use this crossing up to 2.00 pm," Coast Regional Coordinator Mr John Elungata said.
Elungata who was flanked by Acting Kenya Ports Authority (KPA) Eng. Rashid Salim said they were opening up the bridge to the public to instill confidence in them that the bridge was safe to use.
"We are keen to ensure that social distancing and all the health protocols safeguarding against possible Covid- 19 spread are adhered to," Elungata noted.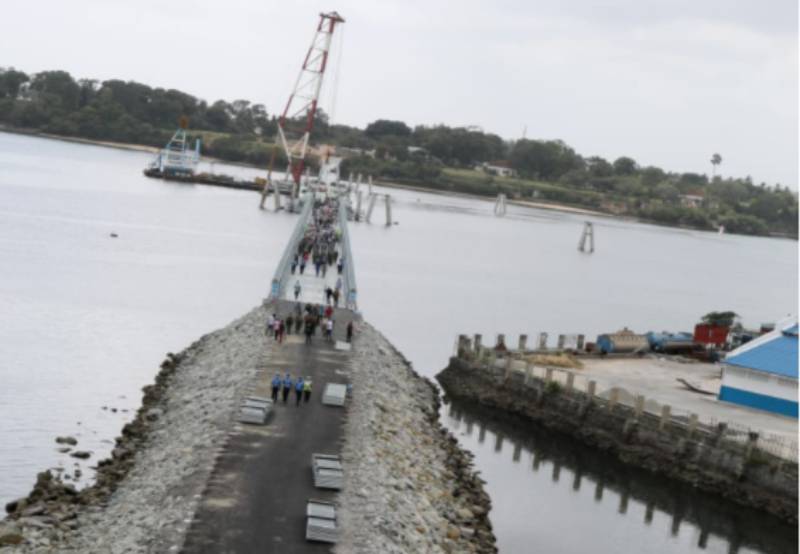 He said that President Uhuru Kenyatta had said that the facility will be open to the public early next year.
"That has not changed. The contractor, China Road and Bridges Corporation is finalising the last bits before handing over," Elungata said.
Captain Andy's firm has installed 8 Yamaha outboard engines each with a 250 horse power capacity to power the system that will be opening and closing section of the bridge to allow for marine traffic in and out of the Port of Mombasa
"We have installed and tested the opening and closing systems. The opening and closing shall take less than 10 minutes", Mr Norman Kitonga, the Technical Manager said.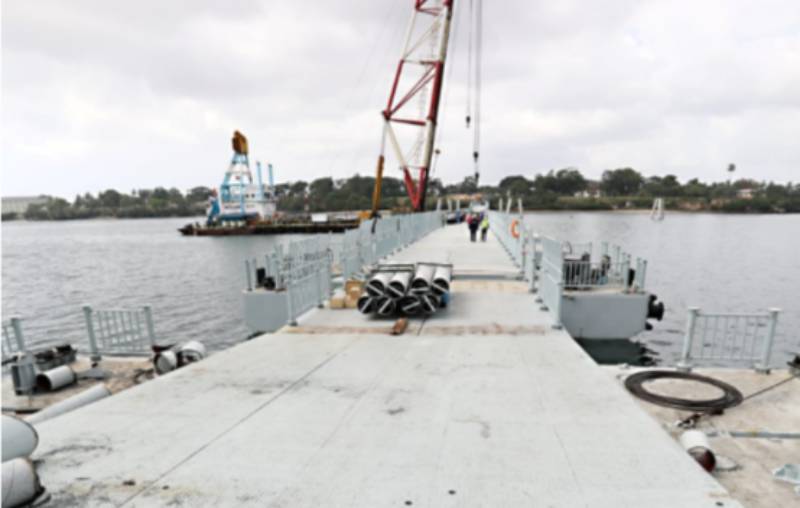 Eng Salim said that they had issued a notice to all shipping lines using the Port of Mombasa notifying them of the moveable bridge.
"There are ships waiting at Port and at sea today. Once we are done with the pedestrian crossings today, marine traffic will resume," Eng Salim said.
Kiosk operator, Mary Waithera said that the new crossing was a relief to many Likoni residents who have had to contend with delays and inconveniences at the Likoni Ferry Crossing channel
"We are grateful to the government for this gift. We hope this bridge will ease the many problems linked to Likoni Ferry channel," she said.