Nyali MP, clerics clash over project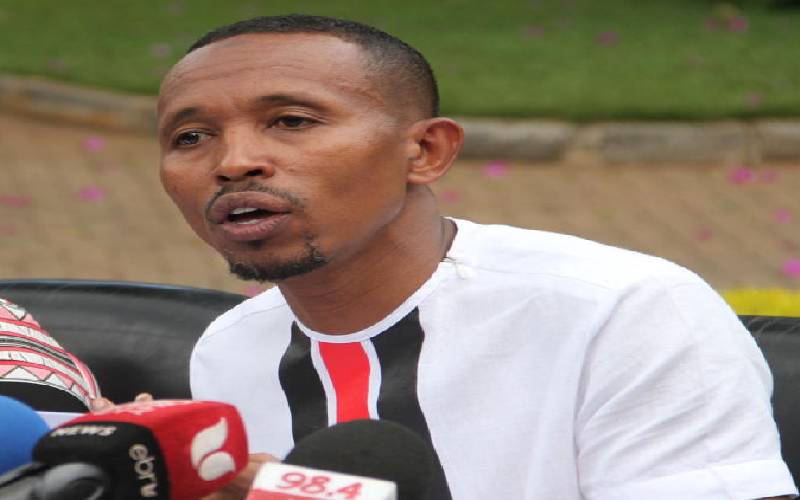 Tempers flared following the demolition of a building under construction said to include an ultra-modern mosque and madrassa complex at Kadzandani in Nyali Sub-county, Mombasa.
It is unclear who engineered the Sunday demolition, but Nyali MP Mohamed Ali (pictured) and various Muslim groups traded accusations over who could be behind the destruction after the legislator held a meeting at the site on Saturday afternoon.
The Muslim leaders who turned up at the scene on Sunday morning pointed an accusing finger at the MP, but he denied having any role in the demolition.
Kenya Muslim National Advisory Council (Kemnac) National Chairman Sheikh Juma Ngao, Council of Imams and Preachers of Kenya (CIPK) Mombasa County Secretary Mahmoud Abdillahi, and Mohamed Ali Athman, the Mombasa County treasurer for the Supreme Council of Kenya Muslims (Supkem) asked the legislator to apologise.
Ngao accused the MP of sabotaging the project and gave him 72 hours to apologise.
He led several Muslim leaders and youth in prayers at the site and asked the contractor and sponsors to resume construction.
"The MP is behind the demolition of this mosque and he must apologise or else we hold special prayers against him. This is a prayer house and he must respect it," Ngao added.
But in a quick rejoinder, Ali who spoke at a nearby hotel denied having taken part in the demolitions and said he only went to the site to listen to petitioners, including many Muslims who questioned the project and those behind it.
"The construction was stopped by the County Commissioner two weeks ago until there is a consensus because the project did not go through public participation and there are no site billboards to show what it is and who is behind it. I went there to play my oversight role as an MP after receiving a petition from the residents," said Ali. [Patrick Beja]