Governor Samboja in war of words with chief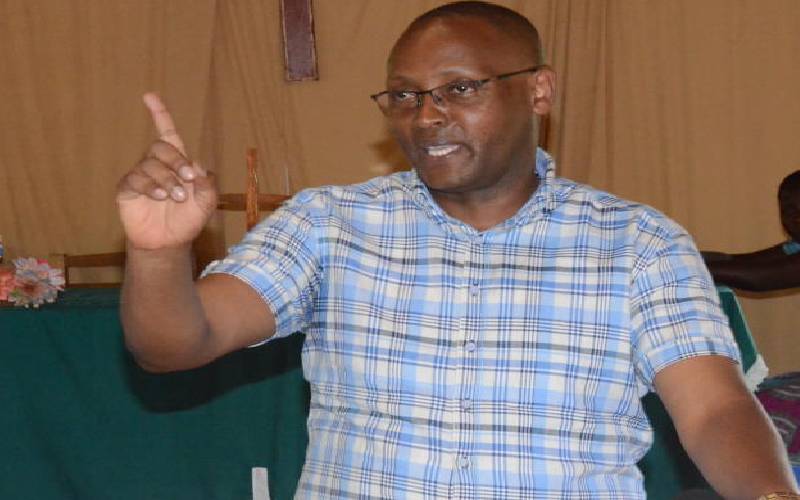 An altercation has erupted between Taita Taveta Governor Granton Samboja and local Interior and Coordination officials over his claims that some national government officials were frustrating development programmes at his Werugha backyard.
Yesterday, Samboja (pictured) dressed down Werugha location chief Rashid Maghanga in public, accusing him of being a stumbling block to his development programmes in the area.
The administrator said he was sent by his boss, Taita Deputy County Commissioner David Kiprop, to represent him during the official opening of Saghasa dispensary constructed by the county administration to the tune of Sh8 million only to face humiliation and wrath of the governor who officially opened the health facility.
Addressing the gathering, the governor told the meeting that the chief was working for his political downfall.
"I helped him return to the civil service when he was interdicted, but the administrator is now working with my political rivals to undermine my development agendas in the area....," Samboja said openly.
The governor accused the administrator of engaging in detrimental politics at the expense of development. "I have good working relationship with the county commissioner and the Taita Deputy County Commissioner. But the chief has been inciting residents against my administration and I will not allow this to continue happening," Samboja said.
But his remarks, which went viral on social media, did not go down well with Mr Kiprop and former Assembly Majority Leader Jason Tuja, who told him off.