Taita Taveta MCAs threaten to impeach two CECs over funds misuse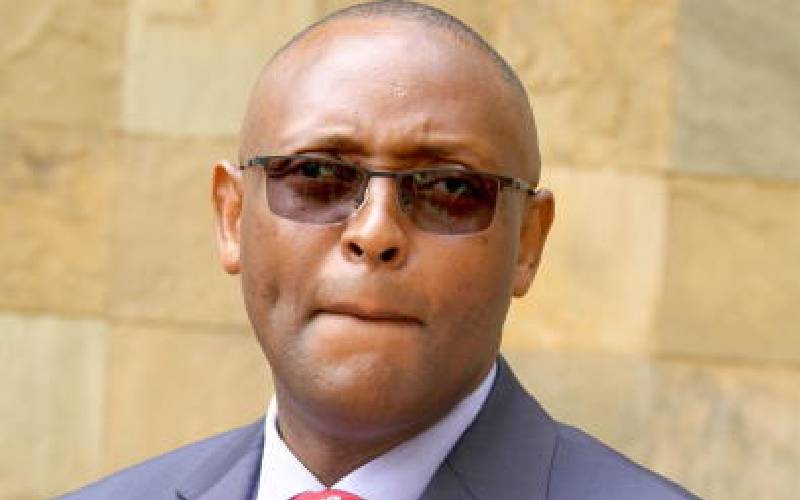 Members of the Taita-Taveta County Assembly have threatened to initiate an impeachment motion to remove two executives for allegedly violating the constitution.
Those targeted are John Mwangeka of Health Services and his Lands and Housing counterpart Mwandawiro Mghanga, who are close alies of Governor Granton Samboja (pictured).
Mwangeka is accused of overseeing procurement of substandard medical equipment that cost the county Sh250 million.
The money, they said, was meant for renovating an X-ray block at Wesu sub-County Hospital, and giving Voi Moi County Referral Hospital as well as the Taveta sub-County Hospital's maternity block a facelift. Part of the money was to be spent on purchasing drugs.
The department is also accused of misusing Sh42 million Covid-19 funds given to the county by the government and donors.
The county received Sh37 million from the government and Sh5 million from the Danish Embassy.
Mwangeka has so far denied the claims.
On the other hand, Mghanga is being accused of failing to respond to a statement sought by the House on the breakdown of Sh50 million World Bank funds allocated for the development of Mwatate Special Municipality.
Last month, the MCAs demanded a breakdown on how the donor funds were spent after claims were raised that some projects were still incomplete while the completed ones, like the street lights, were not working.
There are also claims that the Mwatate Municipal Board members had paid rent for a non-existent office in the town.
The board is currently being housed at the governor's offices. The board is also reported to have procured furniture and paid for water and electricity bills for the offices.
A fortnight ago, the MCAs passed a resolution asking the CECs to respond to the claims within seven days failure to which they would face impeachment among other disciplinary actions.
Yesterday, the MCAs said the impeachment motion to remove the two executives were in the offing and would soon be tabled in the House for approval.
Mata Ward Representative Chanzu Khamadi confirmed that he had already crafted the motion. He disclosed that he had collected 12 signatures to impeach the Health executive.
In addition, Minority Leader Ronald Sagurani claimed he had a detailed report which will serve as evidence to impeach the Health CEC.
He said a member of the health technical team confirmed through a letter in his possession that they have rejected the substandard equipment.
"What was ordered was not what was delivered to the county hospitals. The executive did not follow the specifications," said Sagurani yesterday.