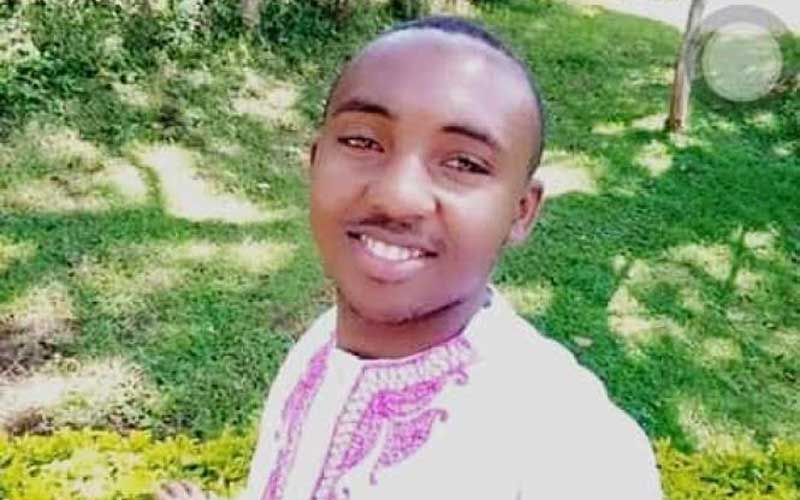 Police in Likoni, Mombasa County have launched investigations into the killing of a university student, whose mutilated body was found dumped in a thicket.
Gabriel Musyoki (pictured), 24, was a third year student at Kisii University main campus. His body was found about five kilometres from their home, Ujamaa area of Likoni, by residents who stumbled upon it and alerted police.
The deceased was found Thursday morning inside a thicket in Maweche, Kibundani area in Likoni Sub-county.
Injuries on his body suggest he was tortured before being killed, according to police. The authorities told The Standard yesterday that the victim's throat appears to have been slit, but the motive of the killing is yet to be determined.
Read More
Musyoki's mother Monica Makau told The Standard she last saw her second born son on Wednesday at around 3pm.
She said her son had gone to her business premises to ask for money meant for the family's evening meal.
"I gave him Sh200 and he went back home and that is the last time I saw him alive," she said of the third year Industrial Chemistry student.
Likoni Sub-county police commander Jane Munywoki yesterday confirmed the deceased was a Kisii university student and the probe was underway to determine possible motive for the killing.
"The family have identified the body. He was a university student and his throat was slit. We have launched investigation," she said.