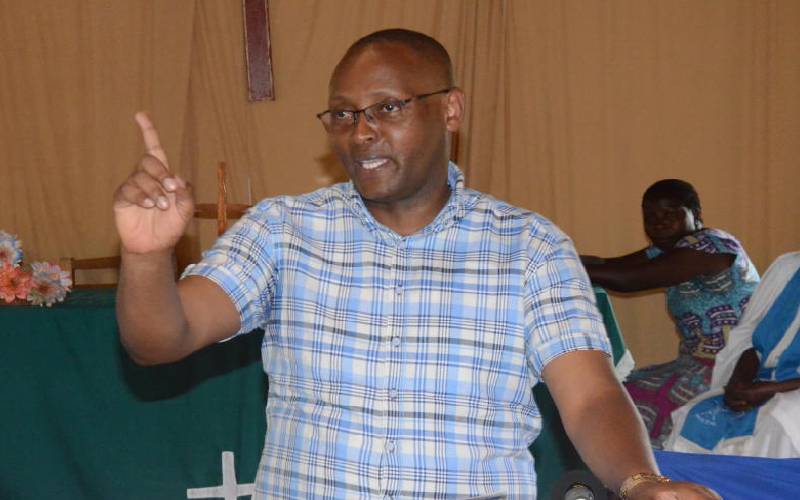 Taita-Taveta County Assembly has been closed in efforts to combat coronavirus crisis.
The closure comes as Governor Granton Samboja (pictured) suspended some services and announced "social distancing" directive to minimise staff contact.
County Assembly Clerk Gadiel Maganga confirmed that the Assembly had been shut and vetting of some executives suspended until further notice.
"We have closed the Assembly and all workers will stay at home until further notice as we monitor the unfolding situation," Mr Maganga told The Standard yesterday.
Read More
Meanwhile, the county administration has scaled down operations in order to enforce the "social distancing" directive.
Samboja said the directive is in line with national government's directives geared towards minimising movement/spread and contact between persons across the country.
In his directive, Samboja said the finance and planning docket, public works, roads, transport and infrastructure, revenue, water, environment and sanitation, trade, revenue enforcement and Tavevo Water Company will remain operational and all employees are directed to continue discharging their duties.
The governor said all other services offered by the county government are suspended and all the employees affected will stay at home until further notice.
"The county government has not confirmed a single case of the deadly virus but this should not at any given time give us reason to stop being vigilant," said a statement from the governor's office.
At the same time, the governor revealed that a 24-hour response centre is fully operational at the Moi-Voi County Referral Hospital.
He said suspected cases of Coronavirus can be obtained through the cell number 0735480405.