Tana River's Sh800m idle medical machines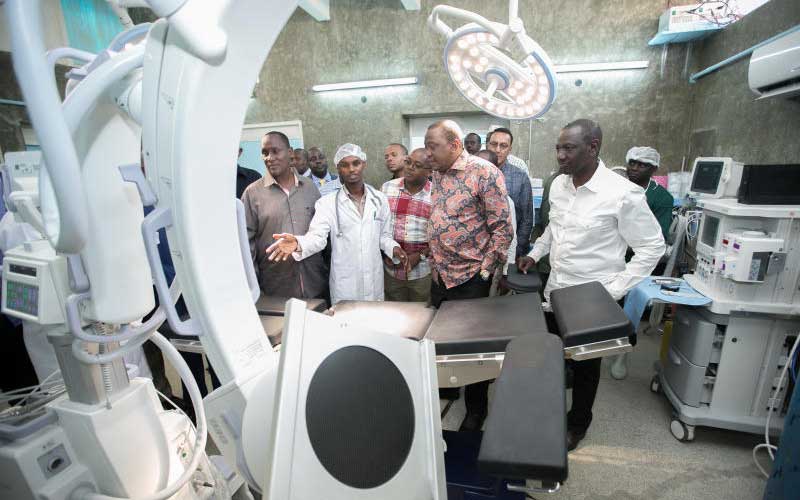 Tana River is one of the counties where machines are lying idle in hospitals despite paying Sh800 million since 2016 to lease them.
An investigation by the special Senate committee on health found out that in Tana River, lack of power and enough doctors to operate the machines was what was keeping them idle.
The committee has been on an inspection tour of hospitals at the coast region since last Thursday.
It has now concluded that the purpose for which the equipment were imported and leased has not been achieved.
The machines were bought under the Sh38 billion Managed Equipment Services (MES) programme.
They were supposed to be leased to county hospitals.
Speaking on Saturday after touring hospitals in Kilifi, Tana River and Mombasa, committee chairperson Fatuma Dullo said the amounts that counties were forced to part with in order to lease the equipment were inflated.
Bomet rejected
The equipment lying idle in Tana River include ultra-sound monitors and laboratory machines.
The county governments were forced to lease the equipment after the national government bought them from European and Asian countries. Only Bomet County rejected the machines.
''We came to inspect the machines to see if they were working. Some of them are still in boxes," Ms Dullo said.
She said in Kilifi County, however, most hospitals were utilising the machines well. The Isiolo senator said in Kilifi, equipment such as CT Scans and dialysis machines were working well, serving more than 100 people a day.
She, however, noted that there was no radiologist in the entire Kilifi County.
The committee's visit to counties comes days after the contractor who supplied the first lot of the MES machines revealed that the Government could have saved more than Sh3 billion had it bought them instead of leasing them.
Inflated amounts
Megascope Healthcare Kenya Ltd General Manager Renne Lupalo told the same committee that the Government could have spent only Sh1.4 billion to buy some of the equipment.
Moses Wetang'ula, a committee member, said a bigger investigation must be carried out so that those responsible for the purchase of the equipment can explain the inflated lease amounts.
"In some hospitals we have discovered that the power supply is not enough to run some of the equipment. There are some people in government with gold medals in corruption and lies," said Mr Wetang'ula.
"Kenyans must be told the truth concerning these machines," he said.