Italy to fund Sh800m social health projects in Malindi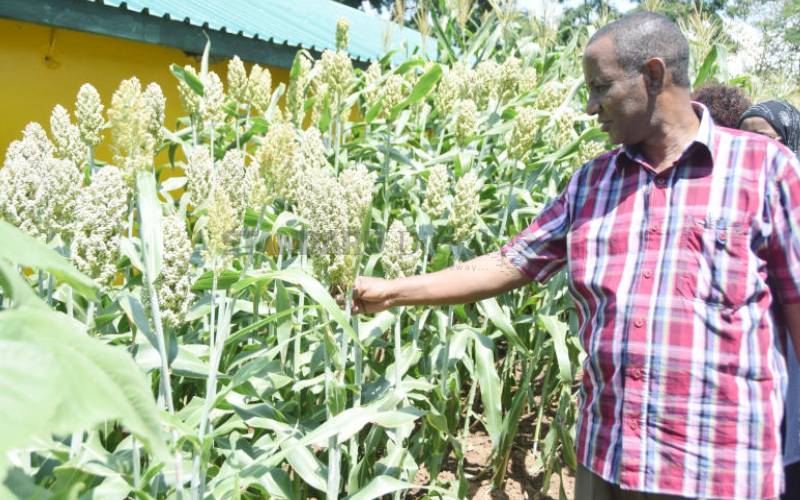 The Italian government plans to fund the second phase of the Malindi Integrated Social Health Development Programme to the tune of Sh800 million.
Coast Development Authority (CDA) Managing Director Mohamed Keinan said the programme in Ngomeni, Malindi, would involve construction of roads, irrigation schemes and support to education.
"The first phase of Malindi integrated social health programme that was funded by the Italian government has been completed successfully," said Keinan.
Speaking during preparations for this year's Mombasa international show, Dr Keinan said the first phase of the programme focused on health, education, fishing sector and roads.
At the same time, Dr Keinan said CDA will exhibit the innovation where youth and women have been taught how to rehabilitate coral reefs in Wasini village in Kwale county during this year's show.
CDA supervised and coordinated phase one of Sh240 million programme which saw schools and dispensaries constructed.
Also constructed was a seawall to protect Ngomeni village from waves using the innovation of boulders instead of concrete.
The programme also involved capacity building of the fisher folk and provision of fishing boats and gear.
At the same time, Keinan said CDA had set up smallholder irrigation projects at Bogi, Chakama and Chala villages to boost food security.
Proposed dam
He said CDA was carrying out the Kenya Water and Climate Resilience Project on the catchment of the proposed multi-million shilling Mwache dam in Kwale County.
The project involves tree planting on the catchment of the dam which will have an irrigation and livestock production component.
Keinan said CDA has earned an award for rehabilitation and recovery of coral reefs at Wasini in Kwale County where it involved local youth and women to protect the marine ecosystem that supports the breeding of fish.
The award was given during this year's pubic service week in Nairobi.
Meanwhile, stakeholders in Coast region have developed guidelines for the restoration of destroyed coral reefs, starting with the fishing village of Wasini.
The guidelines involve awareness creation, training, identification of degraded reefs, a baseline survey of the targeted areas and construction of nursery beds.
Other aspects involve translocation of coral fragments from donor to nursery beds, transplanting nursery-grown corals onto degraded areas and regular monitoring.
The National Coral Reef Restoration Protocol provides information on replacing dead coral reefs and adversely affected fish breeding grounds along the coastline.
Kenya becomes second country in the eastern Africa after Seychelles to embark on restoring destroyed coral reefs as part of efforts to promote fishing and tourism.
The coral reefs are reportedly under siege from a number of environmental pressures, including climate change, bleaching, over-exploitation, poor fishing methods and coral diseases.
Fish stocks
Researchers have partly blamed the falling fish stocks reported by local fishermen to the massive destruction of coral reefs in the region.
CDA, National Environment Management Authority, Kenya Marine and Fisheries Research Institute, Kenya Wildlife Service, Technical University of Mombasa and Kenya Forest Service are among key stakeholders that developed the new guidelines in line with the Kenya Coral Reef and Sea Grass Ecosystems Conservation Strategy 2015-2019.