Court extends orders to halt port takeover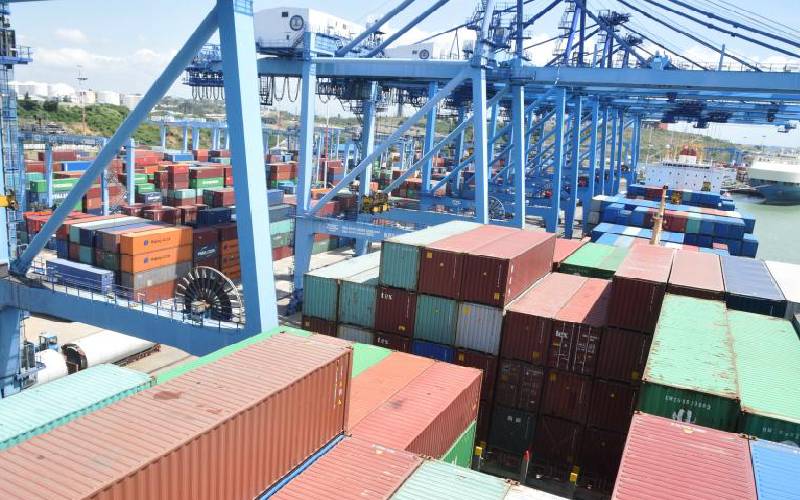 A three-judge bench has extended an injunction barring the proposed takeover of the second container terminal at the Mombasa port.
Justices Erick Ogola, Alfred Mabea and Migure Thande yesterday toured the port in the company of lawyers representing interested parties.
"The order of stay is hereby extended until this application is determined," said Justice Ogola on behalf of the bench.
Three organisations – Taireni Association of Mijikenda, Muslims for Human Rights and the Dock Workers Union (DWU) – have challenged the planned takeover of the terminal by the Kenya National Shipping Line (KNSL) and the Mediterranean Shipping Company (MSC).
The MSC owns 47 per cent shares in KNSL with the rest owned by the Kenya Ports Authority (KPA).
The petitioners have argued that the takeover amounts to privatisation. They also say the deal is shrouded in secrecy, it was not done competitively and will lead to job losses.
Financial impact
"The court shall expedite the hearing, taking into consideration the financial impact to the economy and the prejudice the petitioners are likely to suffer. We hereby dismiss the application by the Attorney General with costs," said Justice Thande.
During yesterday's visit, KPA legal officer Wamuyu Waikwa told the court that the container terminal has not been handed over to MSC.
"The container terminal, which has two berths at present, is still being run by KPA management following the court order" said Ms Waikwa.
The officer, who was showing the judges around the container terminal berths, told them that the port authority is still constructing berth 23.
"For a start, the company (MSC) will have control of berths 21, 22 and 23, which is 75 per cent complete, according to the memorandum of understanding (MoU) signed between the Ministry of Transport and the shipping company," she said.
But the DWU disputed Waikwa's statement on the number of berths to be put under MSC.
DWU Secretary General Simon Sang told the court that if the shipping line was allowed to operate the second container terminal, it would run more berths including those yet to be completed.
Mr Sang said that berths 19 and 20 will also be controlled by the shipping line, adding that this was the main bone of contention between some port users and the State.
The implementation of the MoU between the State and the shipping line was stopped two months ago after the three organisations sued.
The decision by the court yesterday came despite an application by State lawyer Guyo Wachira to review last month's suspension of a maritime law that was changed to allow implementation of the port deal.
The petitioners have sued the Attorney General, KPA, Seafarers Association, Cabinet Secretary for Transport and Infrastructure and the National Assembly.
On July 5, President Uhuru Kenyatta assented to the amended Merchant Shipping Act that led to the signing of the MoU between the port authority and MSC.