Whale shark sighting season comes early along local coastline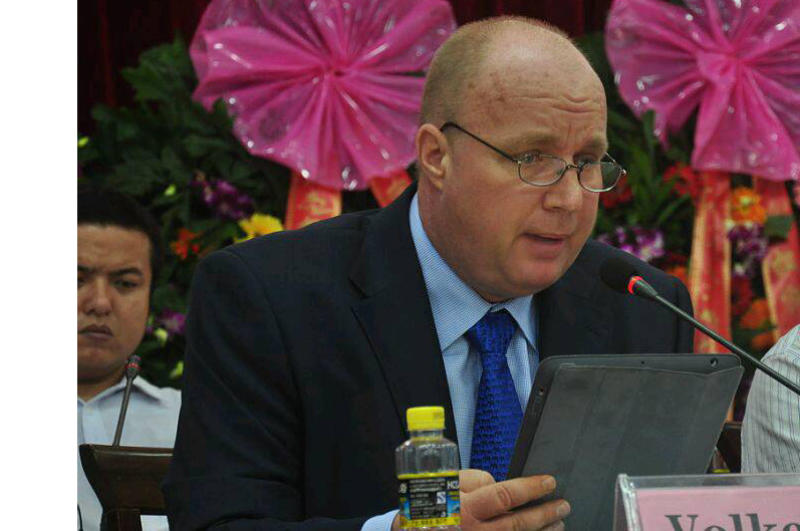 Kenya's whale shark season started earlier than normal this year, with the first sightings being experienced in October.
Whale shark, also known as Papa Shilingi in Kiswahili, is the largest known fish in the world.
They grow up to 30 feet and weigh more than 20 tonnes. They are predominantly plankton feeders.
Mr Volker Bassen, founder of the East African Whale Shark Trust (EAWST) and a whale shark expert, said the October sighting was a stranded juvenile whale shark off a secluded beach, which unfortunately died.
Feeding together
"Fishermen and scuba divers have been reporting whale shark encounters, with up to six sharks seen feeding together," said Bassen.
Kenya's Whale Shark expedition starts on February 1 each year and runs until March.
This is the 18th consecutive year Bassen and his team have been running whale shark research expedition in Diani, Kwale County.
Bassen states that despite their gigantic nature, whale sharks are harmless and one can actually swim with them.
"It is a wildlife encounter of a lifetime and Kenya is one of the handful places in the world where you can interact with them," said Bassen.
He added: "God was so pleased with the beautiful fish that he gave his angels handfuls of gold and silver coins to throw down from heaven on to its back."
Bassen said that was why whale sharks have magical markings and swim near the surface catching the sun on their backs "as a way of saying thank you to their maker".
Over-fishing
Unfortunately in recent years, sharks have suffered from over-fishing with locals using their liver oil to seal fishing boats against rot.
Bassen, the Swedish diver-turned-conservationist, devised an initiative to combat the threat of extinction when he launched Whale Shark Adventures in 2013.
On weekends, he runs water safaris, offering the once-in-a-lifetime chance to swim alongside sharks.
Bassen said he channels the money he makes from hosting safaris back into his whale shark conservation project Giant Sharks that helps to educate local fishermen on how to process cashew nut shells into oil to be used on their boats.
He uses small boats that are unlikely to disturb whale sharks and a spotter plane flies overhead to locate them.
Bassen announced that during the expedition, EAWST would start doing photo ID of Diani's resident Dolphins as well.
"Swimming with these giant creatures is considered to be among the top 10 wildlife experiences that are also regarded as leviathan of the deep blue," said Bassen.