Coast economic bloc outlines mega plans to spur economic growth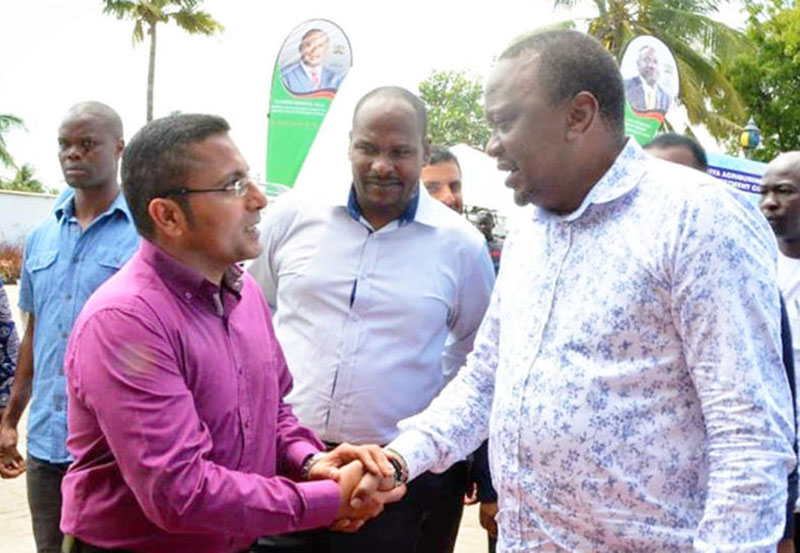 The curtain fell on the agribusiness and blue economy summit yesterday with an outline of mega projects to spur economic growth across the six coastal counties.
The projects, to be carried out with the support of donors, will cover agriculture, livestock and fisheries. They are aimed at creating jobs and wealth among residents of Mombasa, Kilifi, Kwale, Tana River, Lamu and Taita Taveta counties.
Mr Emmanuel Nzai, Jumuiya ya Kaunti za Pwani (JKP) acting head of secretariat, said the economic bloc would, in the next six months, put one million acres under food production. This will be done in partnership with the Food and Agriculture Organisation.
JKP will start by mapping out the land that will be used to establish investments, under the blue economy, to spur economic growth in the region.
"JKP has also partnered with the European Union for the Sh2.5 billion "Go blue" project which focuses on development of fishing. The project will strengthen Beach Management Units (BMUs) and empower fishermen through training and equipping them with modern gear," said Nzai.
He added: "The go blue project will start next year when we will start building the capacities of BMUs and fishermen."
He said JKP will also partner with Kenya Ports Authority in establishing a Sh5 billion fund to finance blue economy activities in the region. The projects targeted will cover fishing, tourism and mariculture among others. Mariculture refers to cultivation of fish or other marine life for food.
Nzai said these projects will also be rolled out next year.
Dr Cosmas Munga, JKP's marine and fisheries consultant, said there was huge untapped potential in fishing, owing to Kenya's extensive territorial waters.
He called for establishment of an offshore training school for fishermen and other stakeholders to boost the sector.
Dr Munga called on the counties, donors and development partners to support modern fishermen by providing them with modern fishing gear and storage facilities.
"We have many opportunities in the marine sector. We also have local and international markets but we must invest in equipment and establish a multi-species hatchery in the region," he said.
Ms Eunice Mwanyalo, from Kenya Association of Manufacturers, urged JKP to include salt companies in Magarini, Kilifi County, in its programmes.