Bill proposes opportunities for marginalised, minorities in Taita Taveta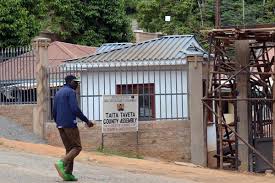 The Taita-Taveta County assembly has tabled a bill that seeks to eliminate biased treatment of minorities and marginalised groups.
The Taita-Taveta County Public Participation in Governance Bill, 2018 calls for the Executive to establish affirmative action programmes for the disenfranchised.
If the proposed legislation is passed by the House, it will grant members of vulnerable groups' access to employment as well as encourage them embrace and develop their ethnic and cultural values and practices.
In addition, the bill says the groups will have reasonable access to water, health services and infrastructure, as well as the freedom to pursue their development, live in dignity and respect, and be free from abuse.
The proposed legislation comes at a time when minorities have constantly been complaining of being discriminated against by the county government in the past.
At one time, Taveta MP Naomi Shaban lashed out at the former administration for alleged biased in recruitment of county staff.
The Jubilee legislator, who hails from the minority Taveta tribe, demanded 25 percent of the total job opportunities be allocated to members of her community.
The Bill also requires the Executive to ensure that public participation activities are not limited to the traditional stakeholders in various sectors.