Coast giants remain top but average score dips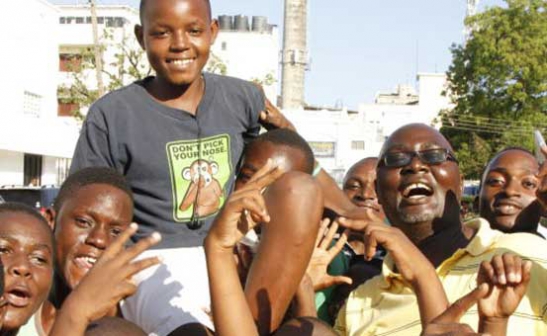 Coast private and public schools that have performed well in the past retained their lead although the average scores dropped marginally in key institutions.
Last evening, The Standard established that the best candidate in the Coast was Gideon Maina of Mwatate Junior Academy in Taita Taveta who scored 423 marks followed by Muhammad Hassan of Aga Khan Primary School in Mombasa with 422 marks.
Among private schools Saint Kevin, Aga Khan, Light Academy, Maryjoy and Nyali Primary in Mombasa maintained their lead with over 20 candidates each scoring 400 marks and above.
Ganjoni Primary School in Mombasa was among the best in the public institutions' category with nine candidates scoring 400 and above, according to figures tabulated by The Standard.
Last year, the best KCPE candidate in Coast scored 444 marks. Roda Engefu was a candidate at St Kevin Academy in Mombasa in 2015. This year the best candidates in the school were Martin Oduor with 421 marks, Erastus Ochieng 419, Salim Mohamed 417, Amin Yusuf 414, Ezekiel Mwangata 407 and Oduor Sidney Chirume 404.
Stringent marking
Maryjoy Academy with 77 candidates this year had an average mean score of 336 points, with the first candidate scoring 418 marks.
School headmistress attributed the drop in overall performance to the stringent marking procedures, standardisation and frugal awarding of marks in creative writing.
Light Academy, which had a mean of 355, produced the second highest candidate in the region. Nickson Munene of Light Academy, who scored 420 marks, aspires to be a neurosurgeon.
Maxwell Joseph Otieno scored 419 marks and was closely followed by Saviour Mukiri with 418 points.
Light Academy deputy headmaster Joseph Mwambure attributed the results to hard work on the side of teachers and the students whom he congratulated for maintaining the school's standards.
Little-known New Hope Community School in Mishomoroni slums managed a mean score of 360, with the best candidate, Samson Gift Muthengi scoring 410 marks. The lowest mark was 354.
We deserve better than Raila Odinga and Uhuru Kenyatta
We are a nation in the process of short-changing itself. That is why we must resist being swept in the wave of mediocrity currently sweeping through this country. We Kenyans, it seems, insist on living as though we were on a death row. Nothing matters for them except for today