Elephant tramples on a 67-year-old grandmother in West Pokot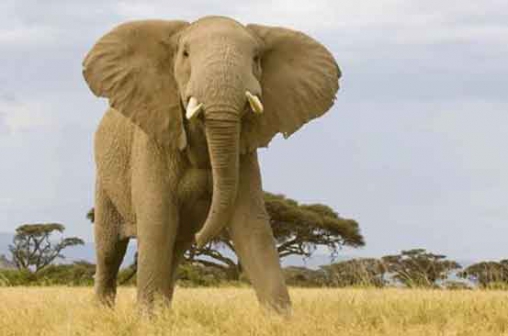 A marauding Jumbo trampled on a 67-year-old woman killing her instantly at Poghoi village in West Pokot County.
The woman was killed just some 50 metres away from her house where she was returning to after attending a parent's day ceremony at Seker Mixed Secondary school on Thursday evening.
Area residents are living in fear saying that they have noted about three rogue elephants roaming in the area.
Within a span of two years, more than four people have been killed and crops destroyed by elephants in the area and local residents appeal to the Kenya Wildlife Service (KWS) to tame their wild animals.
Confirming the incident, Pokot Central Deputy County Commissioner Mr Geoffrey Kithinji said the woman identified as Chepokarial Kasukul Kapel was crushed on Thursday at 10.00 pm.
Mr Kithinji called on residents to be cautious and report to the wildlife office or other security agencies in case they see wildlife within their vicinity.
Speaking at the scene of the incident, area Member of County Assembly Mr Thomas Ng'olesya called on KWS to intervene and drive back the roaming animals and contain them.
"The Kenya Wildlife Service should take care of the animals before residents start killing them to protect their lives and crops," he said.
Ng'olesya called on the KWS to compensate affected families adding: "The problem is getting out of hand and the concerned authorities should take action because human life is precious."
"It is difficult for children to go to school early because they fear the elephants. We need low cost boarding schools in the area, the county and national government should distribute food to schools," he added.
The Husband of the deceased woman Mr Magal Kapel said he was upset with the incident citing that the family depended on his late wife.
"We have a daughter in form one and she was the one paying school fees for her. The death is a great loss to the family," he said.
Untill Friday Evening, the body of the woman was still at the scene as KWS officers went on hunting for the elephant that caused the mayhem.