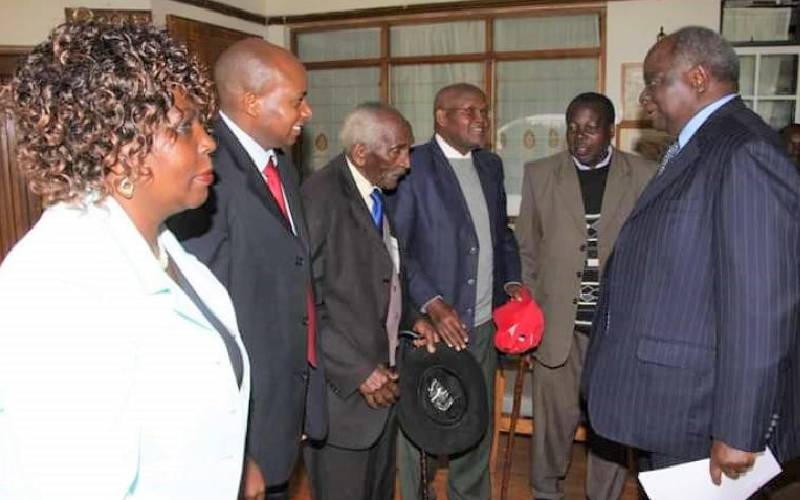 The High court in Nyeri has allowed dependants of eight co-partners, including those of the late President Mwai Kibaki, to share rent proceeds held in a bank account to quell an ownership row over a prime building in Nyeri.
Yesterday, Justice James Olola gave the beneficiaries of the eight joint owners of Mathingira Wholesalers Company Limited the green light to access money running into millions held in a bank account for 15 years.
The proceeds were being received and held at the Kenya Commercial Bank (KCB) Nyeri branch. They were in the joint names of lawyer Kamau Kuria and Lucy Mwai since 2007 when a row erupted over ownership of a prime one-storey building.
Olola noted that the dispute pertaining to ownership of the suit property and the rightful shareholders was the reason why the order to deposit the funds in a joint interest-bearing account was made in 2013.
Kuria had asked the court the said rent be paid into his bank accounts at the Standard Chartered bank Koinange street branch.
Besides Kibaki, others who were confirmed by the court to be rightful shareholders and directors include Kimwatu Kanyungu, Kibaki's neighbour at Kanyange village, Gadson Gitonga, Kibaki's brother Samuel Githinji Kibaki, Kiiru Gachuiga, Kibera Gatu, Philip Gichuhi, Muruthi Nganga and Francis Gathung'wa.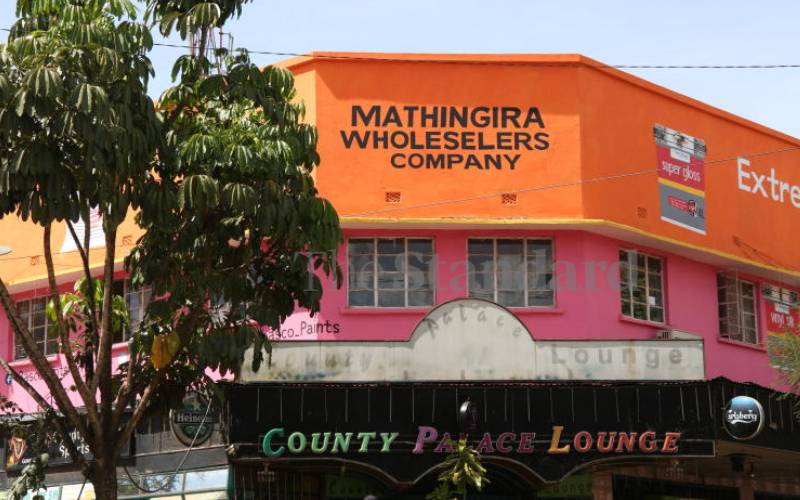 "Despite this matter having been resolved by the court of appeal in the judgment delivered on March 21, 2018, rightful shareholders and directors have been kept away from the rightful earning for over a decade," said the judge.
It is on this account, he explained, that all original shareholders have since passed on without benefitting from their investment as evidenced by prayers for substitution, thus prompting their beneficiaries to seek for substitution orders.
The judge also allowed an application by Kuria to be allowed to enjoin and substitute four co-owners who have since passed on. Those allowed to join the case now include Daniel Githinji for Gitonga and Egedios Mwangi and Mwangi Kibera for the late Kibera Gatu.
But in an unexpected twist, the Judge declined an application by Lucy Mwai's law firm, representing the other group to be paid a fee from the withheld rent.
He said there was no evidence of a retainer because by the time her firm was being instructed, the company was in the hands of imposters masquerading as rightful directors and shareholders.