Man who slit wife's throat in car had planned to visit her parents this weekend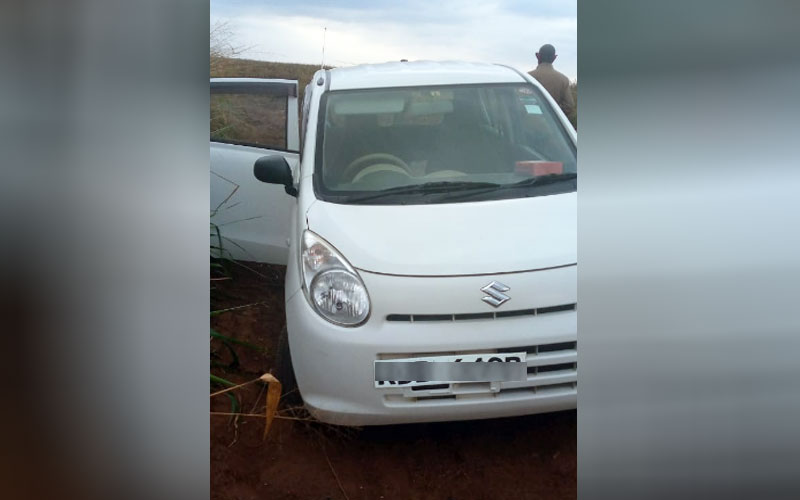 Erick Mutugi and his spouse had planned to visit the woman's parents in Bungoma this weekend.
Mutugi and his lover welcomed their first child in April, and the planned visit was to allow the two receive blessings from the woman's parents.
That would not happen, as both Mutugi and the lady, whose identity wasn't immediately revealed, are now deceased.
Mutugi is suspected of slitting his lover's throat in a car on Thursday, September 9 in Gatuanyaga, Thika East in Kiambu County. The woman died at the scene.
The 24-year-old man is said to have escaped into a nearby thicket, but was smoked out by members of the public who set the thicket alight.
The mob thereafter assaulted the man and set his body on fire.
In the car, the couple's four-month-old baby was found sleeping in the co-driver's seat.
Thika East Deputy Commander Nyaga Muthee told The Standard on Friday, September 10 that Mutugi had hired the vehicle, a Suzuki Alto of registration plate KDB 649R, from a dealer on Kenyatta Road in Juja, where he lived with the woman.
"The couple had planned an outing that day," said Muthee.
Mutugi's mother on Friday recorded a statement with police at the Ngoliba post. She declined to speak with the media.
A family friend, however, revealed that Mutugi had planned to visit his lover's home in Bungoma this weekend.
"They welcomed a child four months ago, and had planned to visit the woman's parents in Bungoma this Saturday. The visit would have served as both introduction and unveiling of the baby to the woman's parents," said the family friend, who spoke on condition of anonymity.
Police said they are yet to establish what might have led to Mutugi killing his partner.
In the couple's car, was the child and food remains.
The partners' bodies were taken to General Kago Funeral Home in Thika, pending postmortem.