Slain Embu brothers to be buried in one grave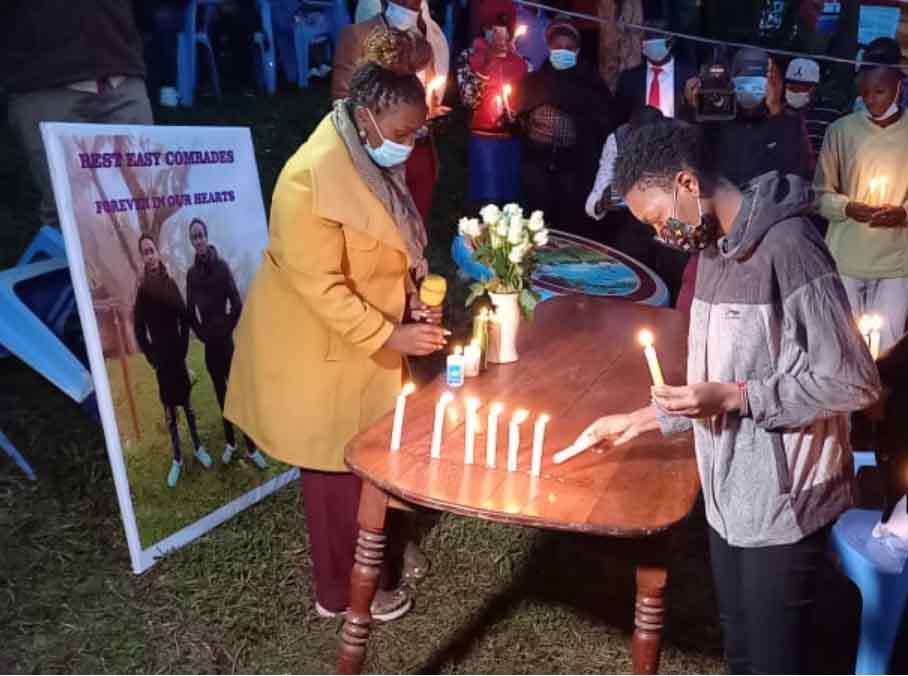 The two Embu brothers- Benson Njiru, 22 and Emmanuel Mutura, 19 will be buried in one grave at their home in Kithangari, Embu County.
Only close family members will be allowed at the final resting place in lieu of Covid-19 protocols.
The mass will be held at Kianjokoma Primary School, and is set to begin at 11 am. It will be presided over by Father Namu of Kianjokoma Catholic parish.
"After the Mass, family members will proceed for the last rites at the homestead at Kithangari village in Embu North Sub- county," family spokesman and uncle Felix Nthiga said.
The family said that Bishop Paul Kariuki of the Embu Catholic diocese might also attend and preside over the mass. Local leaders are also expected to attend.
The family also revealed that the CS promised swift action after a meeting in Nairobi on Wednesday.
"The CS told us he had a lot of pressure from the president to act on the issue and have it concluded as soon as possible. He told us his 19 and 22-year-old children were pestering him at home as they enquired what he has done as the person in charge of security," said John Ndwiga father to the slain brothers.
Elsewhere, the Universities President Council has given Interior CS Fred Matiang'i a two-week ultimatum to bring the brothers, killers, to justice.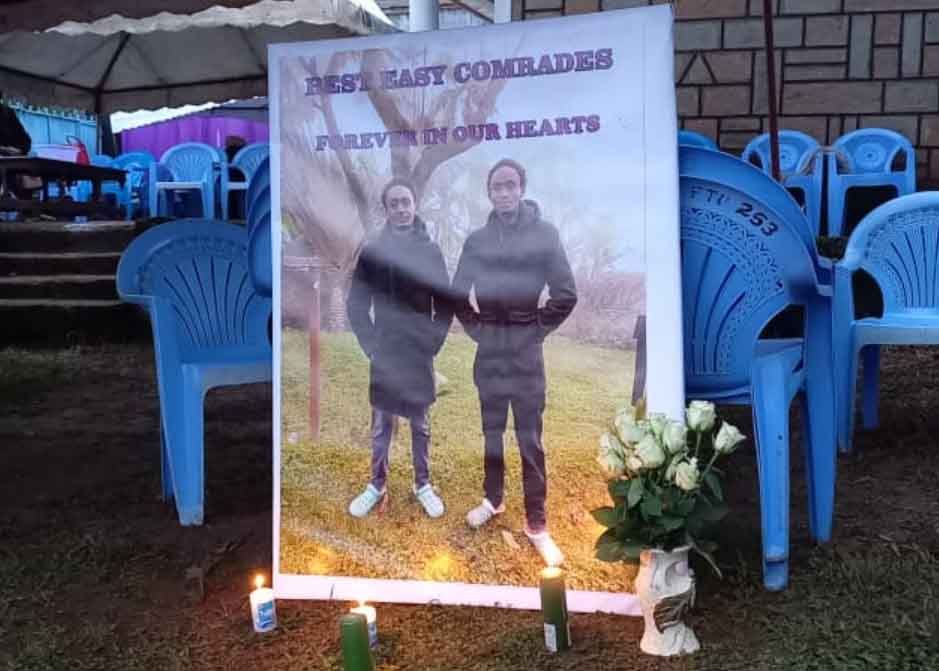 Jennifer Mukami Mbogo, UPC Vice Chair said failure on the part of the Ministry would warrant peaceful protests by comrades across the country next week to push for action.
"We have lost so many students while in school and now the police have followed them to their homes. We will not keep quiet and watch as they die," Ms Mbogo said.
Tension remains high in Embu as students warned that they do not want police presence at the funeral.
President of the Comrades Association in Embu Dennis Macharia said they were saddened by the deaths of the duo and appealed for peace during the planned demonstration.
"They may have denied justice to my comrades but we will not allow it again…justice must be done," Macharia said.
The students congregated at the deceased' family home to hold a night vigil.
Njiru and Mutura died over a week ago after being clobbered to death moments after they were arrested for violating curfew rules.
An autopsy report released last Thursday indicated that Njiru had multiple injuries on the head, the rib and limb with bruises while his young brother Mutura had head injuries believed to be from a blunt object.