Police arrest 104 Ethiopians found hiding at a house in Ruiru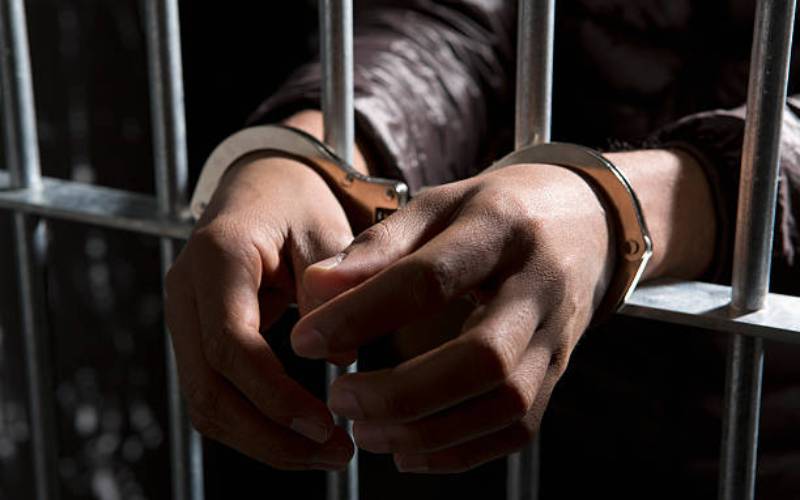 Police have arrested 104 Ethiopians without valid documents, following a tip-off from the public.
The Ethiopians who were hiding in a house in the Matangini, near Kwa Wakairu area in Ruiru were intercepted by officers from the Special Crimes Prevention Unit led by Kiambu DCIO Dorothy Migarusha
Two Cooka were also arrested in the operation along Thika Road on Monday morning.
"We have arrested 104 Ethiopians from a three-bedroom apartment, aged between 15 and 40 years, all men", She said.
The Ethiopians told police they had paid to be transported through the Moyale border.
It is not clear how much each victim paid to be smuggled into Kenya.
Last month, 24 immigrants were arrested for being in the country illegally in Merti, Isiolo County.
Police said the 18 Ethiopians and six Eritreans were arrested in a bush during an operation by detectives.
Officials from the Transnational Organised Crime are conducting joint operations to deal with the issue of human trafficking.
Tens of Ethiopians are arrested in Kenya annually.
Most of those arrested come to Kenya to seek jobs or are on transit to other countries.
Cases of human trafficking have been on the rise in the region with hundreds of young men and women from Ethiopia finding their way into South Africa through Kenya in search of employment.
Last month, police rescued nine male victims of human trafficking from a house in Kasarani. A Kenyan who was hosting them was also arrested.
On March 30, police rescued eight Eritreans while being smuggled through Kenya to Asia. This came two days after another suspected human trafficking ring was busted in Ruiru, Kiambu County.